The Plus minus symbol, (plus or minus sign), or ± is a Mathematical symbol that represents different meanings. In Mathematics ± sign indicates two equations or two values. For example, 45±3 represents 45+3 and 45-3.
Instead of inserting the +- symbol combined, you can type plus over minus symbol ± with shortcuts. It is simple and easy to add or insert ∓ and ± both Plus Minus Symbol in Word.
Below you will learn how to add plus or minus in word documents or minus plus symbols together in Microsoft Word and Google Docs in different ways. Some of them are as follows:-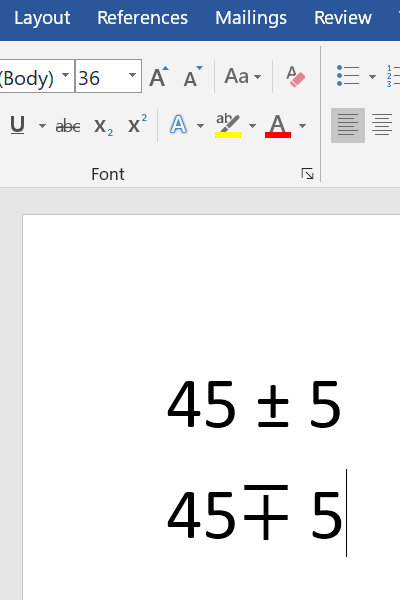 How to type plus minus symbol in Word
Open Microsoft Word and put the cursor where you want to insert plus minus symbol in word.
Go to "Insert" then "Symbol" click on Plus Minus Sign to insert symbol in Word together. See the below screenshot for reference-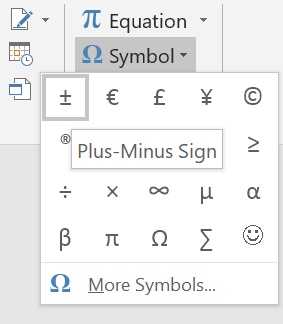 To improve writing skills try Grammarly for free and check out more Writing tools which you hardly know.
Plus minus symbol Word Alt code
In Microsoft Word 2013, Word 2016, Word 2019 you can use ALT code keyboard shortcut keys ALT + 0177 or ALT + 241 to add the +- symbol. For Windows User-
| Symbol Name | Alt Code | Symbol |
| --- | --- | --- |
| Minus or Plus Sign | 2213, Alt + X | ∓ |
| Plus Minus Sign | Alt + 0177 | ± |
This is the simplest and easiest way to add a character or symbol in Word with the help of the ALT key.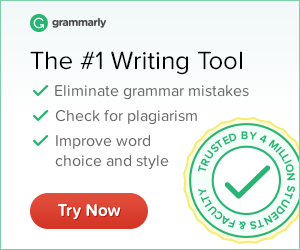 How to write plus minus together in Word
Open Microsoft Word and place the cursor where you want to write plus and minus sign together.
In the Menu bar click on the Insert option then click Equation drop-down arrow, go to lnk Equation editor.
Now make a rough drawing of the minus plus symbol or any other sign that you are not finding in MS Word Document.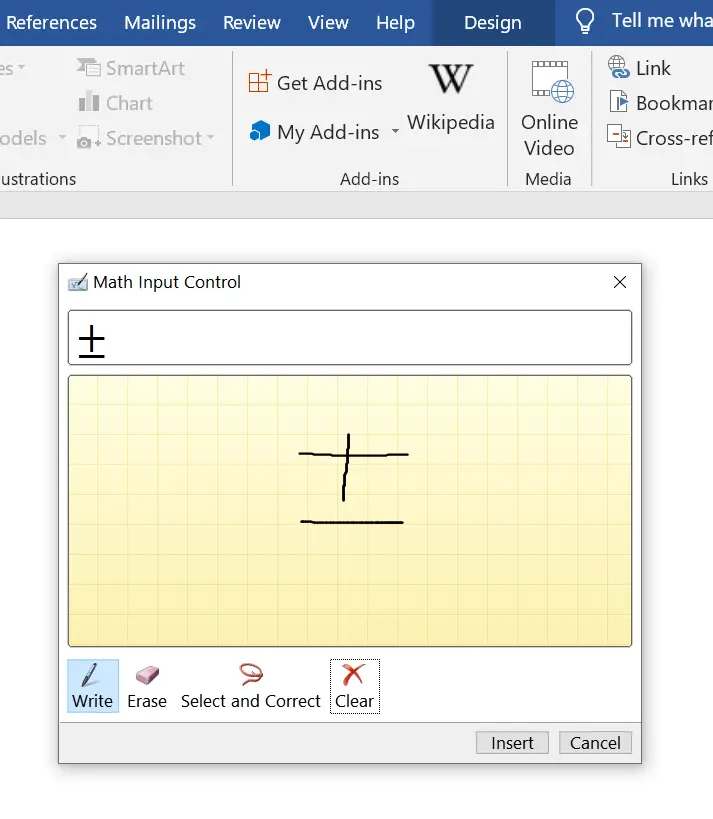 Now click the Insert button to write the plus and minus symbol together in a Word document.
How to type plus or minus symbol with Character Map
If you are using Windows PC then you can use Character Map to type plus or minus symbol in the Word document.
Type Character Map in the search box on Windows desktop.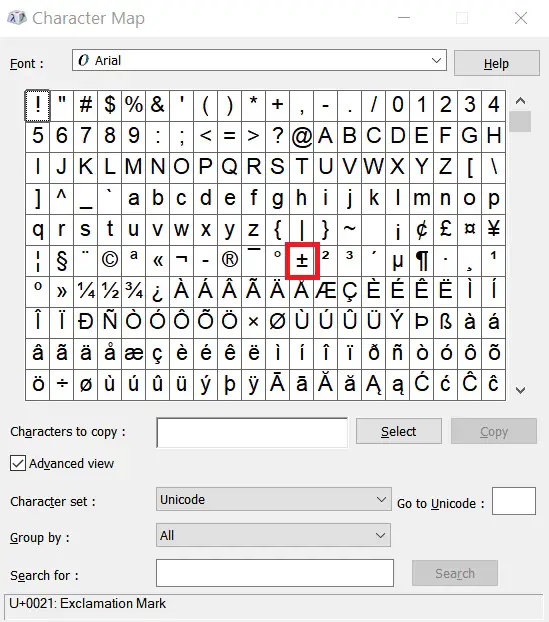 Search plus minus in the character map. Then copy/paste the symbol into the Word document.
With the help of the keyboard shortcut, character map, equation editor, and alt code you can enter plus or minus in Word document.
Write Plus or minus symbol in Google Docs
Open Google Docs on your desktop computer
In the "Menu" bar go to Insert > Special characters, now type plus minus in the search box and you will get all the results related to the symbol.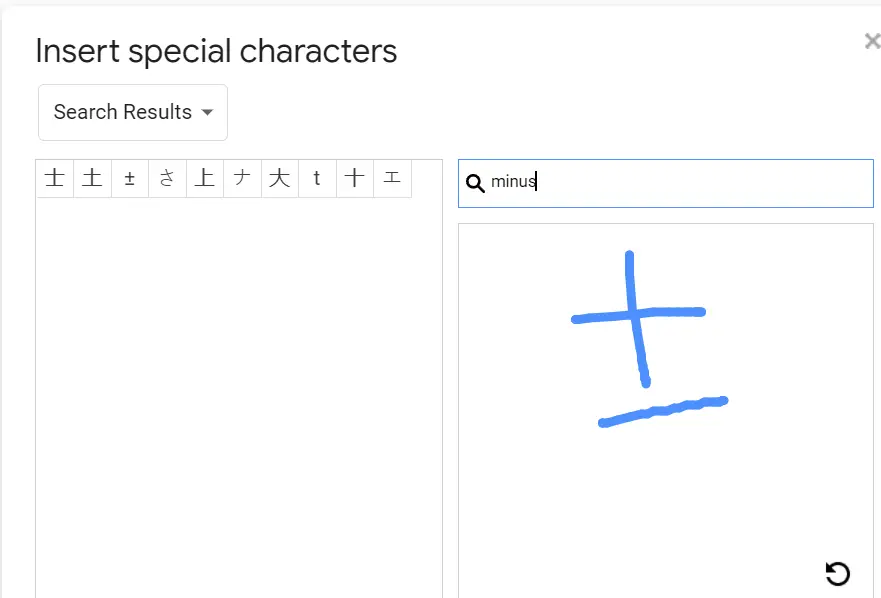 Alternatively, you can also draw the rough diagram of the plus or minus symbol in the drawing panel to insert the symbol in Google Docs.