Writing can be easy when some writing tools reduce your headache like a Grammar checker, speech-to-text converter, Vocabulary suggestions, making notes online, extracting text from images or from hard copy, etc.
In this online world, you will get lots of free writing tools to write better and will assist you to do the writing work right direction.
We will see some free online writing tools for students and for writers with their key features. But, if you are looking for one particular software, that can do your whole work, then leave this page now. Why? Because
A single App or software is not sufficient to give the whole package, but combinations of small and different software improve your writing skills.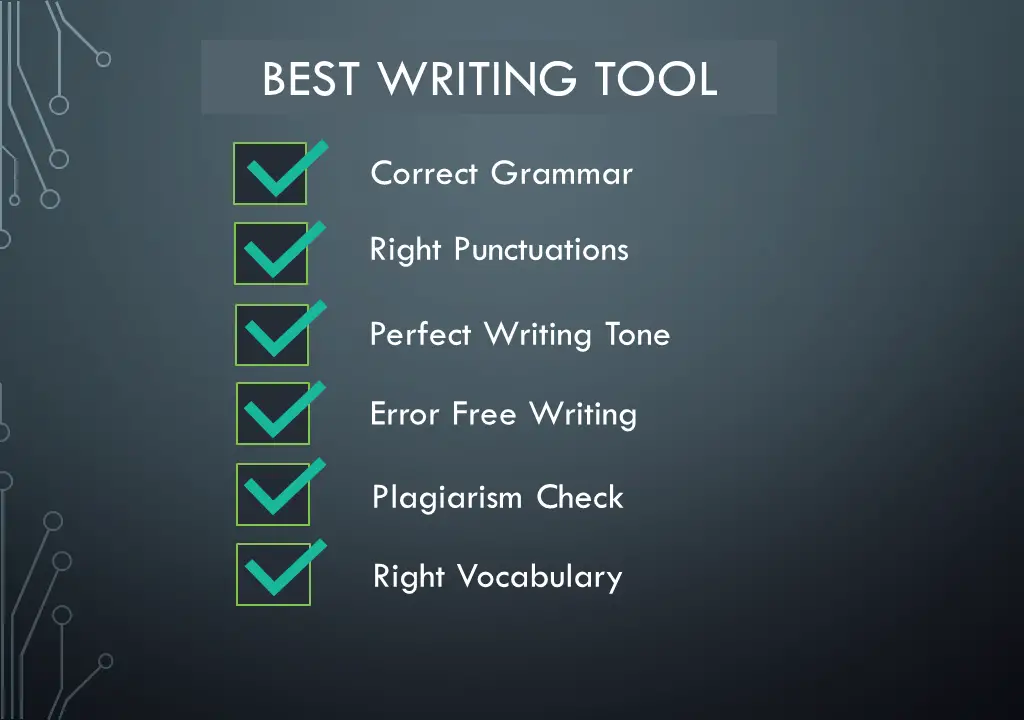 List of Best Online Writing Tools for Students
Below is a list of effective writing tools and software that can be used for a specific purpose, or you can use all as a combination because most of these tools can be integrated.
Google Docs
Google Docs is a Word processor and free online tool for students, and teachers that are used for creating and writing documents online. You just need your regular Gmail or Google account to use Google Docs.
Your whole document will get stored on Cloud storage automatically, and you don't require any secondary storage.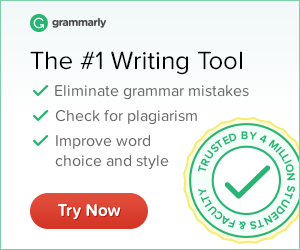 You can access your documents from any device, anywhere in the world. For Google Docs you just need the Internet to access to use your Google Account.
Supported Platform: Android, Mac, iOS, and Windows
Microsoft Word
For offline writers, Microsoft Word is a great Word Processor and is widely used for creating documents on your Windows PC. Microsoft Word for writers provides multiple features and options.
Formatting and editing the document is quite easy in Microsoft Word with pre-built templates to create business letters, resume writing, and cover letters.
You can convert Google Docs document to Microsoft Word files easily and use them in Microsoft Word documents.
Grammarly
Grammarly is the best online writing tools among the student for Grammar checking, spelling correction, vocabulary suggestion. It is free online writing tools for students and content writers online who have little knowledge of Grammar, especially in writing essays, resume writing, etc.
Writers are using Grammarly because sometimes they aren't able to find out the error in the document, hence it is also used for proofreading.
Available in free and paid versions both.
Grammarly support for Google Docs, Microsoft Word, Email composing, when you install the extension on Chrome, it will also give spell check on Twitter, Facebook, etc.
ProWritingAid
ProWritingAid is also an online assistance writing tools and an alternative to Grammarly which helps to strengthen the writing, detects writing tone, checks typography, spell check. It is designed for authors for copywriting, book writing, and academic writing.
ProWritingAid App provides a free extension for the Chrome browser. So that you can edit your writing on Gmail, Facebook, etc. You will get a free trial for one week.
It gives your document a readability score or grade that determines the document is not hard to read.
Hemingway Editor
Hemingway Editor is a writing analysis tool online that is highly focused on improving writing style.
You have to just write or copy-paste your document on the Hemingway Editor website. It is an online tool for writers to use short paragraph, reduce complex sentences, shows word count, and shows readability score lively.
You can use this tool online or on your Windows PC.
Platform Supported: Windows, Mac
Google Keep
Google Keep : "Google keep" is considered as best online writing tools for making short note and keeping them for the next thing to do. It is a free service made by Google and can be used by a regular Google account.
Google Keep is like an online bulletin board where you make notes, whether it is text notes or voice notes.
The interesting feature of the Google Keep App is that you can extract text from images and voice recordings can be transcribed.
Evernote
Evernote is a slightly more advanced note-taking app and a great alternative to Google Keep. Rather than a bulletin board, users make their notes in a notebook manner,
Evernote has team collaboration and task management features. You can easily create to-do lists, prioritize ideas and projects.
Canva
Creating a document with online writing tools is not enough if it has only text. Graphics, images also play an important role in the document to make it more interesting.
Canva is one of the online designing and publishing tools, you can use if you don't have the knowledge of Photoshop.
Canva helps to make infographics, cover, logo. Professional template, Quality images, Video Making all in one place.
Google Translate
Google Translate is an online translation tool that can translate any language to over 100 languages. It is a perfect tool for those beginner writers who get confused while writing, whether the sentence is correct or not.
You have to just type text or upload your document in Google Translate, it will automatically detect the language and translate it to the other language which you have chosen.
If you have added Grammarly extension to the browser then you will get lots of suggestions like grammar errors, word corrections, etc.
Why are online writing tools important?
Online writing tools are designed to help people to write engaging content by writing in a standard form. It helps to improve writing skills, grammatically correct, and easy words chosen.
Above are the best assistive tools for young learners who have difficulty with writing.
What writing tools do you need to write a document?
Different types of writing tools have their own specialty, some save lots of time by saving your work automatically, some can do an auto spell check, and some are great speech-to-text software.
Most of the students and authors required writing tools online for a specific purpose like Grammarly for proofreading, or some required an online Word Processor like Google Docs.