Google Docs is a web-based app that does not have any specific save button on it. Google docs have the ability to saved documents automatically if your Internet works well, and you are not offline. There is no specific button option to save the document manually.
Then how to save a Google doc — you can download and save Google doc as a pdf, word document, plain text, webpage, etc. to your computer. You don't require any other add-ons for it.
How to save a Google Doc as a PDF
Create a new or open the existing Google doc document from Google Drive in Google Docs App that you want to save in PDF format.
In the Menu bar click on File option then navigate to Download and select the type of file.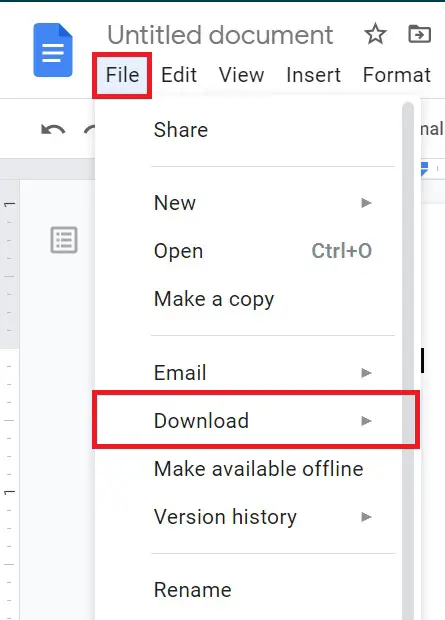 You will see various file formats in Google doc like Microsoft Word, OpenDocument Format, Rich Text Format, PDF Document, Plain Text, Web Page, or EPUB Publication.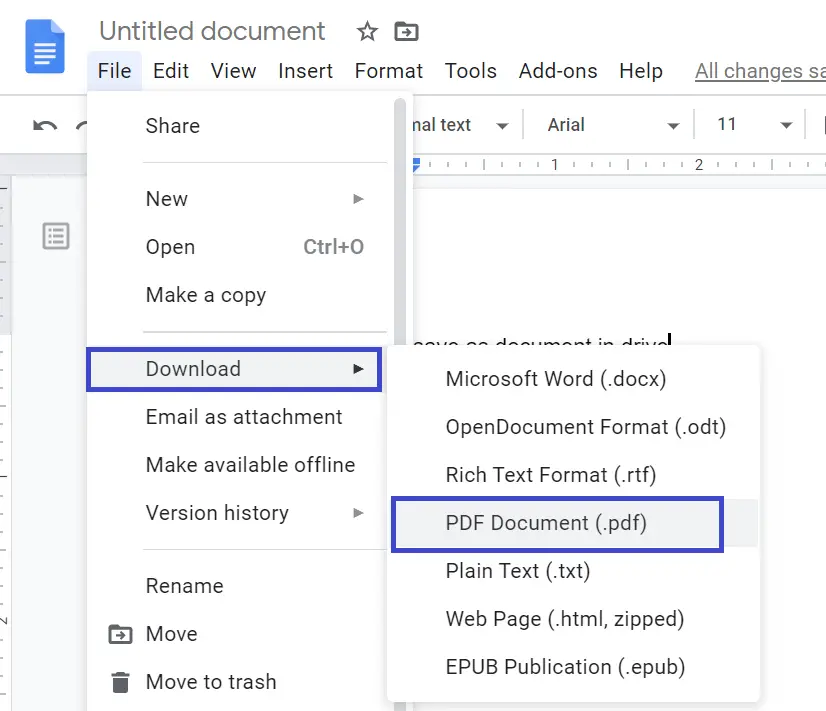 You have to click on PDF Document for saving the document in PDF file format. After clicking, your Google doc will download and save as a PDF file in the download folder of your PC.
How to save a Google Doc to My computer
Most students and teachers prefer to save Google Docs documents in .docx file format for editing the document in Microsoft Word Processor. So they can convert the Google Docs into a Microsoft Word file.
For that, they have to download files first. Google Docs allows you to save the document on your desktop computer in different formats.
Open the Google Docs and rename your Google document, once you create a file you must first name it otherwise document will save named as an Untitled document. Now go to the Menu bar click on the File option then navigate to Download.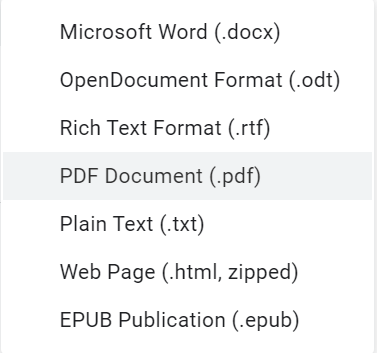 You have to click on Microsoft Word (.docx) file type option to save the Google doc to My Computer. Now you have to search and view files name in the download folder of your desktop computer.
How to save changes in Google Docs
Google docs save changes automatically as you type in the editor, as you can see Saving… in the blue box in the below image.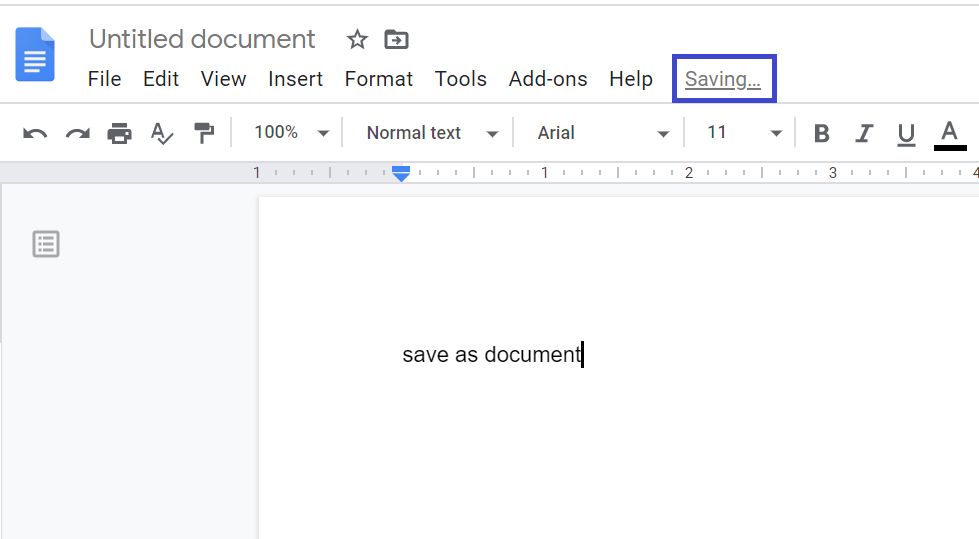 All changes saved in Drive: All the changes you made in the documents are saved in your Google Drive by default, it will save your document sec by sec. But you can change the way to how to save a Google doc file.
How do you save a Google Doc document from Google Drive
Your all Google Docs, Sheets, Presentations are saved in Google drive. To download the document from Google drive you have to open the drive by sign-in with your Google account and select the document, right-click on it, select Download and the document automatically saves on your computer.
Why is Google Docs not saving?
Google Docs is not saving automatically because of poor Internet network connection.
How often do Google Docs save?
Google Docs saves automatically once a minute if your Internet speed is good.