Google docs provide many functionalities to you for creating a Word document. But when a long document is created and you want to check word count on Google docs like a number of words, a number of character count in Word document, or how to check how many words you have on google docs then what'll you do. The number of words is a way of measuring the length of a document. The length of the article may differ, but is often between 300 and 1500 words.
In Google docs word count, you won't just check the word count, but also the pages, character count, etc. So, where is word count on Google docs? and what is the shortcut for counting words?
Here you will learn how to check word count on Google docs with shortcuts, view word count while typing, better word count of highlighted words, etc on your desktop computer.
How to Check Word Count on Google Docs
Open Google docs on your computer and write your required text in the editor.
Navigate to Tools and Click it.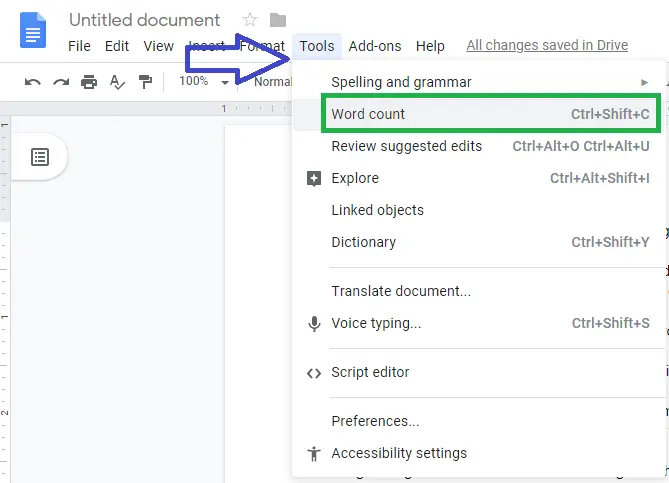 Click on Word Count or You can also use Ctrl + Shift + C command for counting words in Google docs. A small description box will open in front of you which will show detail about the page like (Characters, Words, etc). See below image for example-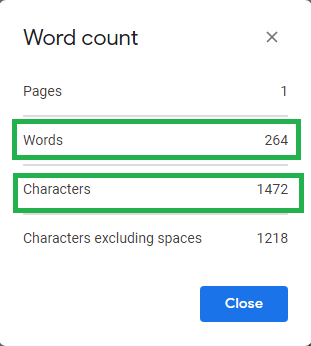 View word count Google docs while typing
Press Ctrl + Shift + C and tick the checkbox to Display word count while typing. After enabling it, now when you write anything on google docs, it will display the accurate and live word count and the number of words on the bottom left corner of the document.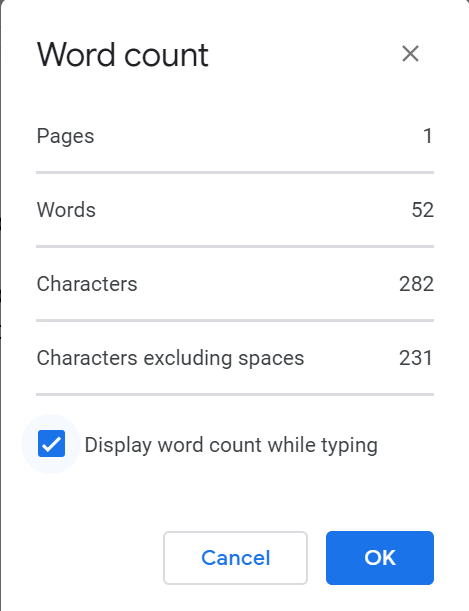 How to turn ON word count on Google docs
After completing the writing of the document and want to display the word count of highlight words or sentence, just select the whole sentence and press Ctrl + Shift + C key from the keyboard to view word count in Google docs OR
Go to Tools > Word Count as given in the below image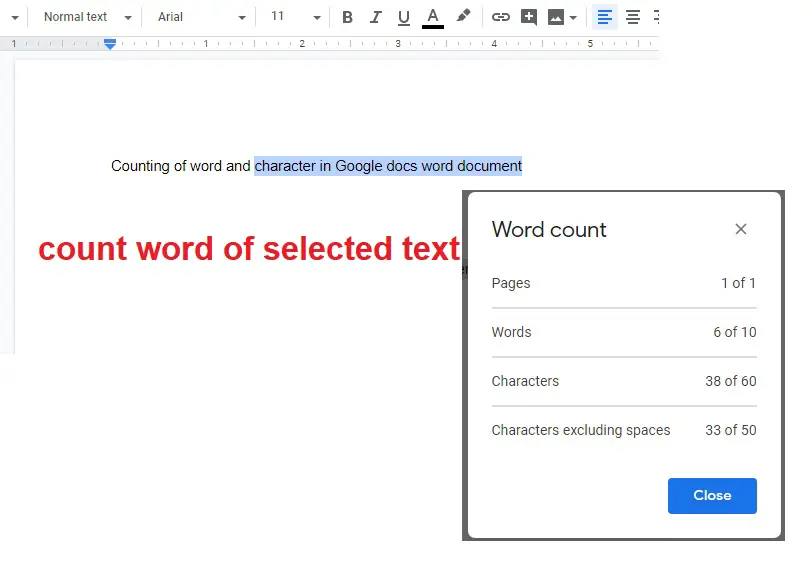 You don't require any addon or word counter for Google docs for counting.
It will show the pages, the number of words out of total words, characters count with and without spaces.
How to check word count on Google docs shortcut
Here Google docs word count shortcut which is available for MacOS and Windows OS users.
To view and check word count Mac user  use "Command + Shift + C"
For view and counting words in document Windows user use "Ctrl + Shift + C"
Is Google docs word count accurate?
Yes, Google docs word count is correct and accurate, but when counting words in Google doc you must note that it will only count pages, words, characters. It will not include a text box, footnotes, and endnotes.