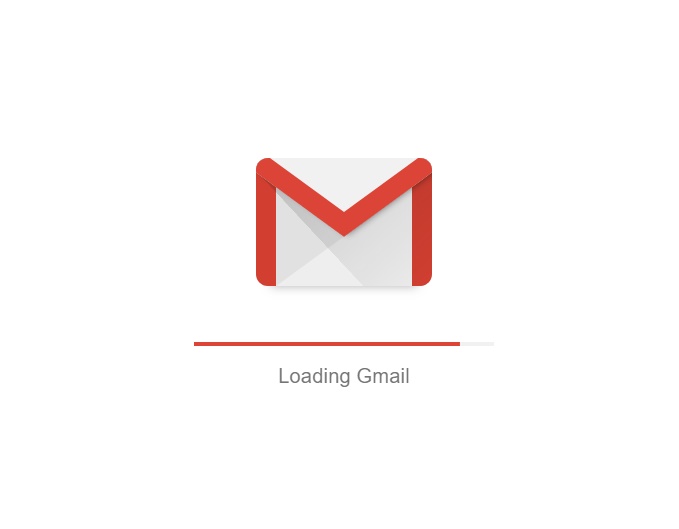 Gmail Autocomplete, also known as Gmail Smart Compose feature, is a time-saving tool that help you to autocomplete Gmail text when you type.
During the composing of an email whatever you type in the Gmail compose window, it will predict the text. With the help of Gmail auto-suggest text, you can write an email effectively.
When you write an email to someone Smart Compose allows you to write in a better way by suggesting some useful phrases or words.
Gmail autocomplete is a smart feature for users who use Gmail on their desktop. It will help you to write emails faster and better by suggesting words and phrases. Here we will learn how to use Gmail Autocomplete with turn ON/OFF.
Gmail Autocomplete turn ON
To turn On autocomplete open a "Gmail" account on your desktop.
Click on the "Gear icon" then select "See All Settings" to open the Gmail settings page.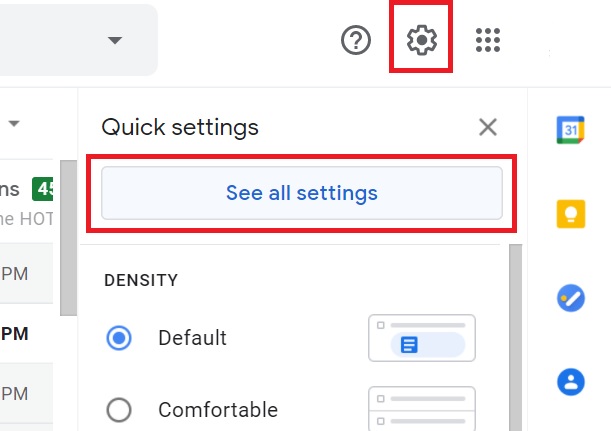 In the panel under "Smart compose" select "Writing suggestions on" and then save your changes at the bottom.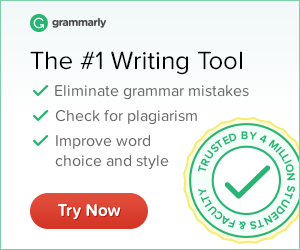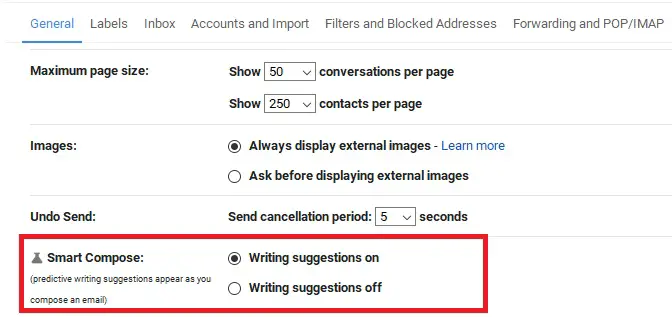 You are ready to use Gmail autocomplete.
As you type, Gmail auto suggest text in a light gray color.
To accept a suggestion, press the "Tab key" whenever you see a prediction.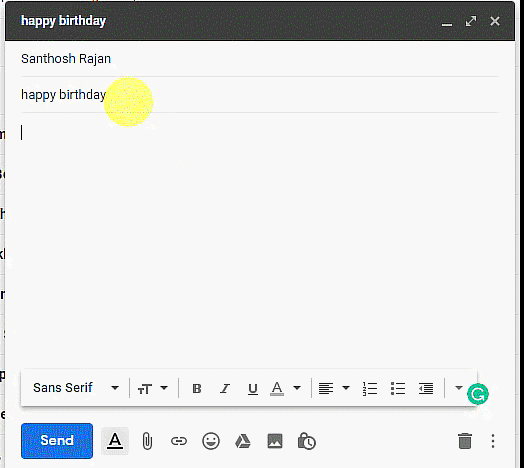 Gmail turn OFF autocomplete
Open Gmail Account. Click on the "Gear icon" then click "See All Settings"
In the pane under Smart compose, select "Writing suggestions off" and save your modifications at the bottom. This will turn off autocomplete in Gmail.
Things to be remembered
Suggested text to complete sentences will appear in the background of your email in lighter text. Prediction is available only in English.
Gmail Autocomplete learns from your typing habits over time and provides more accurate suggestions based on your writing style.