Insert Google Docs arrow in the document is quite simple and easy. Arrow is considered a special character in Google Documents. The basic Google Docs arrow symbol can be Up, Down, Right, Left.
To make your document even more polished and professional, consider incorporating Grammarly to check for grammar errors.
You can type an arrow symbol in Google Docs with the help of a keyboard shortcut or via a menu option. So here we see how to insert arrow in Google Docs?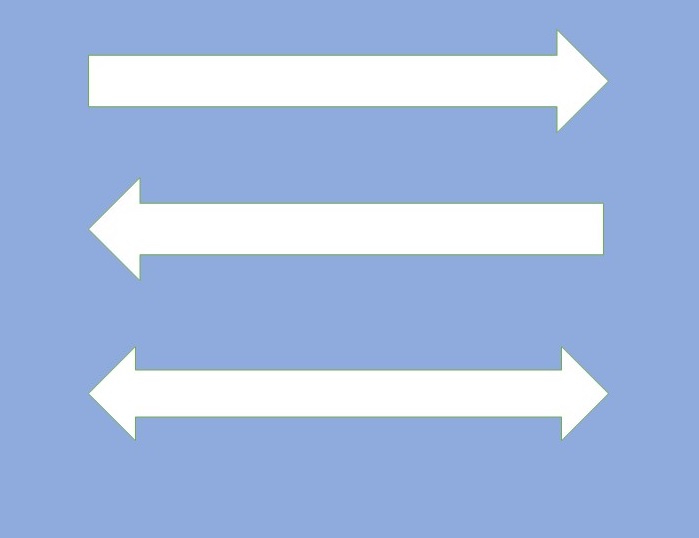 Google Docs Arrow Shortcut Symbol
Google Docs arrow shortcut is helpful when you want to save mouse click. With the help of ALT key and numeric key, you can insert an arrow directly in Google Docs.
Please make sure you are using the left alt key of a keyboard. Do not click or press the right alt key, it will not work. Below is the list of Google Docs arrow shortcut key.
| | | |
| --- | --- | --- |
| Symbol | Codes | Description |
| ↑ | Alt+24 | Shortcut for Up Arrow in Google Docs |
| ↓ | Alt+25 | Down Arrow in Google Docs shortcut |
| → | Alt+26 | Right Arrow |
| ← | Alt+27 | Left Arrow |
| ↔ | Alt+29 | Left/Right Arrow |
| ↨  | Alt+23 | Up/Down Arrow |
List of Google docs arrow symbol shortcut
How to insert arrow in Google Docs
If the Google Docs arrow shortcut does not work for you, then you can still find and place any symbol, including an arrow and a special character, in Google Docs via a menu. Simply follow the below steps:-
In the Menu bar navigate to Insert and go to Special Characters
You will see a box that contains different types of an arrow from which you can select accordingly.
How to make an arrow in Google Docs
The Drawing tool is very helpful to make an arrow in Google Docs. From this, you can add different types of arrows.
Open a new Google Docs document in which you want to type an arrow.
Click Insert from the menu bar
Go to the Drawing and navigate to +New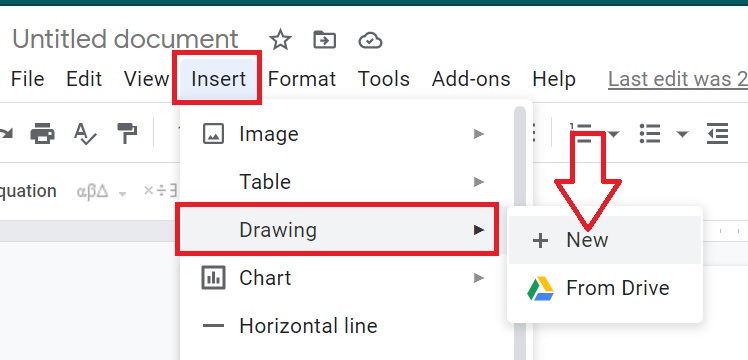 A new drawing panel opens in front of you. Now you have to click on the Shape icon options from the header.
Now click the Arrows from the list as shown in the below image.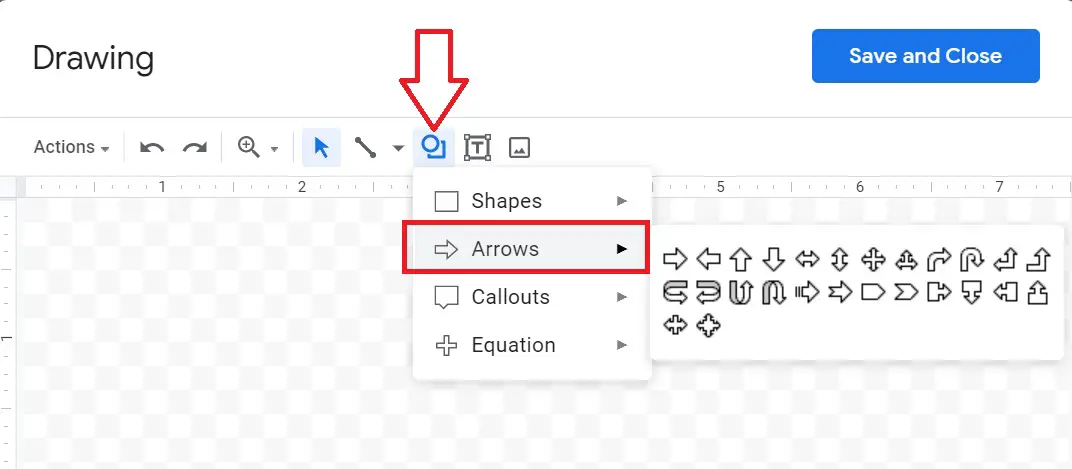 You can select different types of arrow symbols in Google Docs like up arrow, down arrow, quad arrow, bent arrow, curved up arrow, curved down arrow, etc.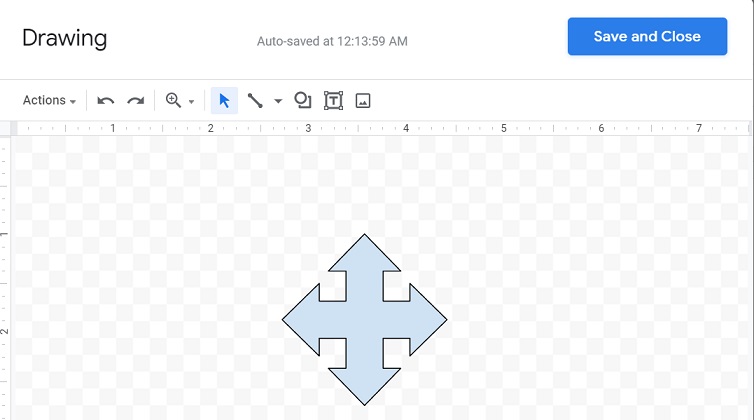 How to put an arrow over a letter in Google Docs
Open Google Docs document
In the "Menu Bar" click "Insert" then navigate & click on "Equation"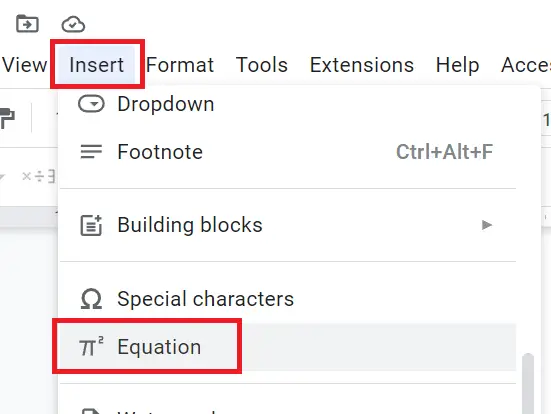 Now type \vec in the box and hit the "Spacebar" key from the keyboard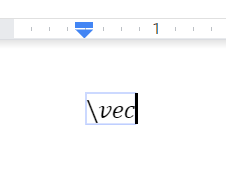 An arrow will appear above the blank space where you have to write the letter. See below screenshot for reference –
This way you can put an arrow above the letter in docs.
How to make a down arrow in Google Docs?
Use Alt+25 key to make down arrow. (Use left Alt key on the keyboard)
How to make an up arrow in Google Docs?
Use Alt+24 key to make an up arrow. (Use left Alt key on the keyboard)
Read Also – How to Make a Table of Contents in Google Docs