When you want to take a print of a page you have to adjust the area of a particular page so that your content will remain on it. By Google Docs ruler you can easily adjust the margin on both left and right sides of a page. You can also do indent in Google Docs with help of a ruler. So the ruler is very important.
How to show ruler in Google Docs
Open Google Docs on your computer
In the "Menu bar" click on the "View" option then navigate and click to "Show Ruler", you will get display the horizontal ruler on the top and the vertical ruler on the left side of the Google Docs document editor.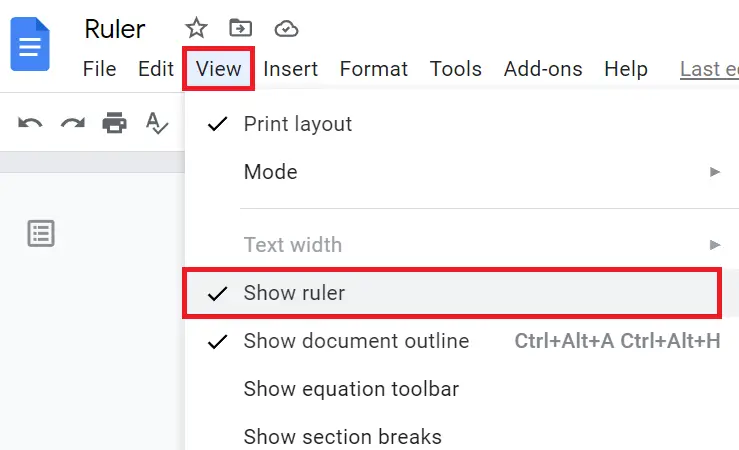 How to show vertical ruler and control in Google Docs
When you enable the option "Show Ruler" in the docs, you will see a vertical ruler on the left side of Google Docs. To control the height of the page, take your mouse cursor to the left vertical ruler until the arrow becomes a double side arrow.
Then hold and drag the double side arrow up or down to adjust the length of the content of a page.
Similarly, to adjust the width of the page take the mouse cursor to the top horizontal ruler, and when the arrow becomes double side adjust the content width of the page.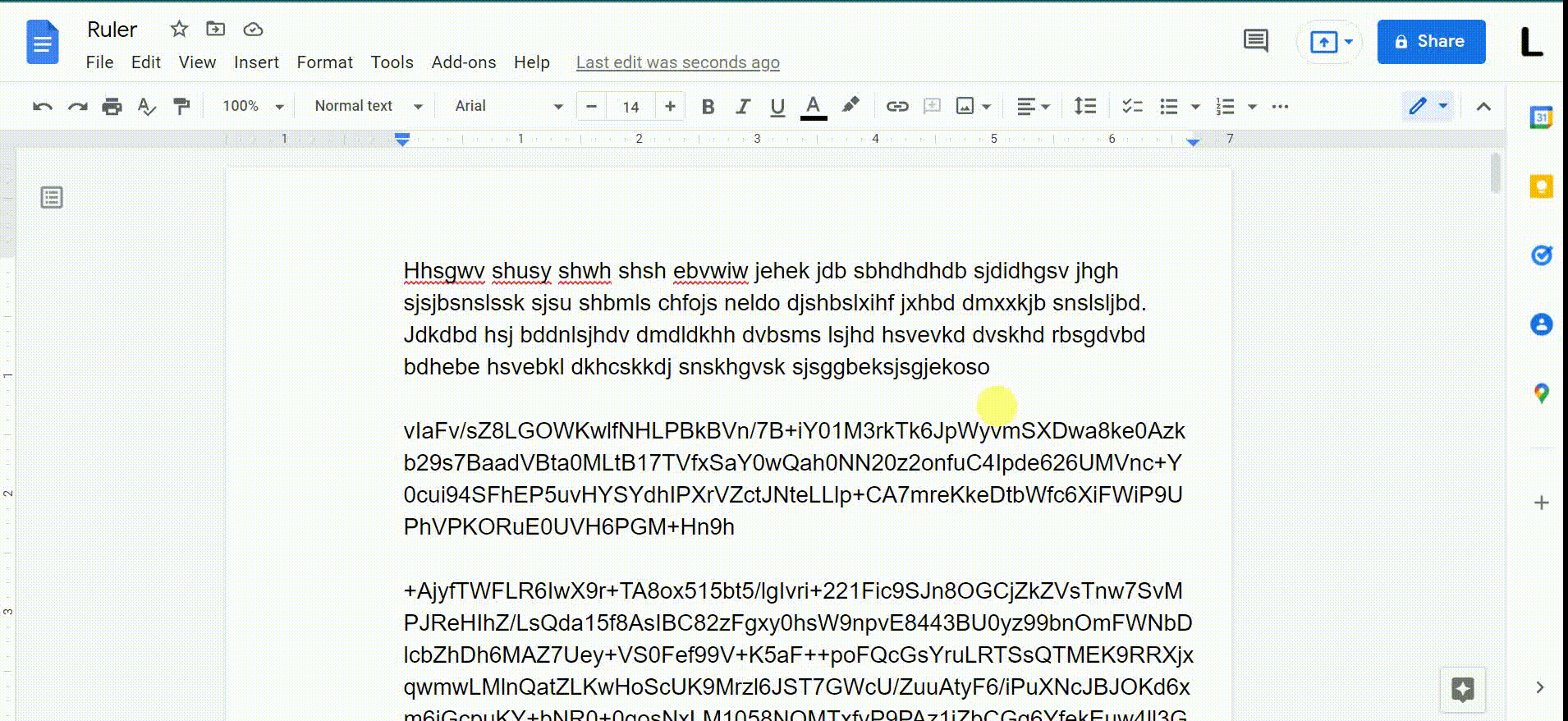 The above image is a reference to how you can control the ruler in Google Docs by adjusting left margin, right margin, and top margin.