The Snapchat Map is an app feature that allows you to see all your friends on the Android and iOS platforms and share their locations, providing that they are okay with sharing that info. Now there's a version of Snap Map available for everyone to view on the web  "Snap Map for Web".  
How to see snapchat map on web and how to use it
Snapchat SnapMap is available on the web and the snaps are also embeddable, you will get the code to embed and also for location sharing. Open the snap map on a web  
Some screenshots of web view…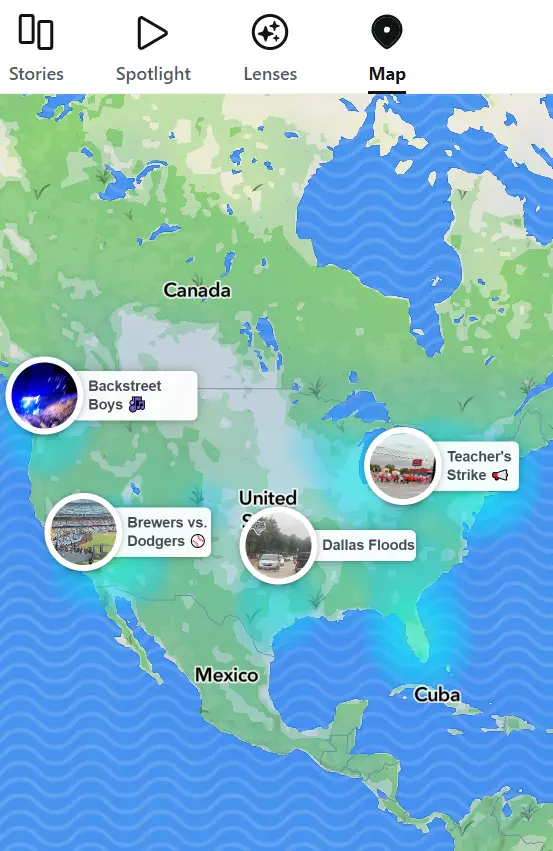 Here blue spots are shown publicly snapper, after clicking it you will get a mobile view of it.