In Word documents, password protection is an effective measure to safeguard your data from unauthorized access. A password protect Word document encrypt and add an extra layer of security to sensitive information.
In Microsoft Office, there is a built-in feature that helps you to achieve that protection. Password protect feature is available in Microsoft Office 2007 and updated version. Below we'll, we will guide you through the process of password protecting your Word documents,
How to password protect Word document
Open the Word Document
In the top left corner of the Word window, click on the "File" tab. This will open the File menu, then click "Info".
Locate and select the "Protect Document" option. This will open a drop-down menu with various protection options.
From the protection options, choose "Encrypt with Password."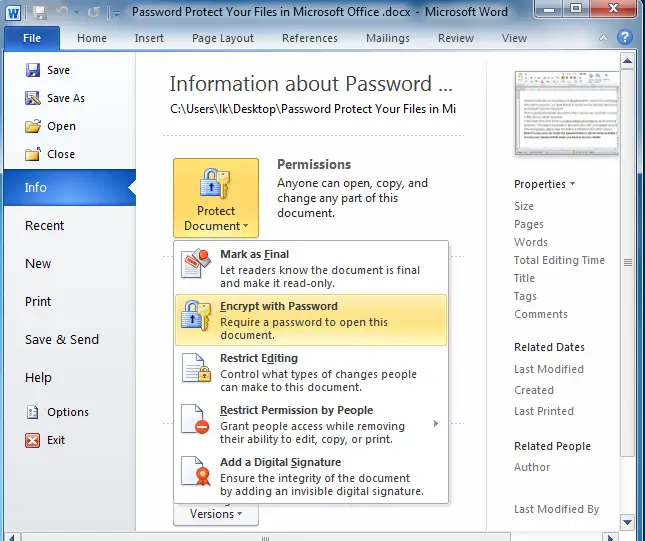 The "Encrypt Document" dialog box will appear in front of you.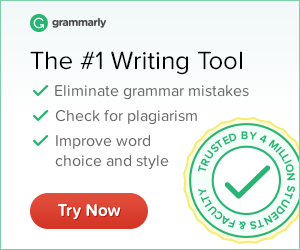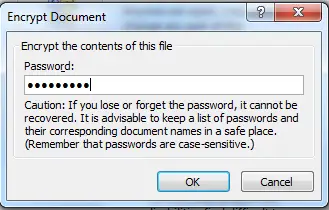 In the dialog box, enter a strong and secure password. Make sure your password includes a combination of uppercase and lowercase letters, numbers, and special characters. A strong password is harder to crack.
Note – Password should be well remembered before encrypting word in document. While choosing a password one should be careful because of case-sensitive (upper and lower case characters).
Once you entered and confirmed your password, click the "OK" button. The password protection will now be applied to your Word document.

Now when a password protected Word document or file is opened, you must require a password to view or edit the document.
However, If in any case you forget or lose the password then it will not be possible to recover your password which means you have to be very careful.
By following these simple steps, you can effectively protect Word document with password encryption. Protecting your Word documents is a crucial step towards securing your confidential data.