Dolby is an audio technology that creates surround sound which helps you to experience 3D sound quality in gaming, movies, audio. You can set up Dolby Atmos for Headphones, or Dolby Atmos for home theater speaker system in Windows 10.
Dolby audio for pc produces immersive audio quality and crispy sound. Feel Powerful Home Theater and entertainment experience.
Setup, try and experience Dolby sound on your Windows 10 PC and convert your cheap headphone into a high quality experience. In order to experience Dolby Atmos sound and how to get dolby atmos for free, you have to follow the below instruction-
Make sure you have Windows 10 up-to-date so it support Dolby Atmos, an Internet connection and a Microsoft account, if you don't have then signup a Microsoft account, it's free.
How to get Dolby Atmos Windows 10 Free Download
So let us begin to get Dolby Atmos Windows 10 download for free. Go to the Microsoft Windows Store in Windows 10 and search for the Dolby Access app to download, make sure you are login with your Microsoft account otherwise you won't be able to download it. After searching, install it on PC. It will take some time.
How to use Dolby Atmos on PC
Launch Dolby Access, go to the page where you can see these four options
Try free for 30 days – This option enables that you can only use the Dolby Access app for 30 days as a free trial, after that you will have to purchase for the full version. Buy for $14.99 – If you choose this option you have to purchase currently. Redeem a code – If you already have Dolby Atmos code, then use it. Skip for now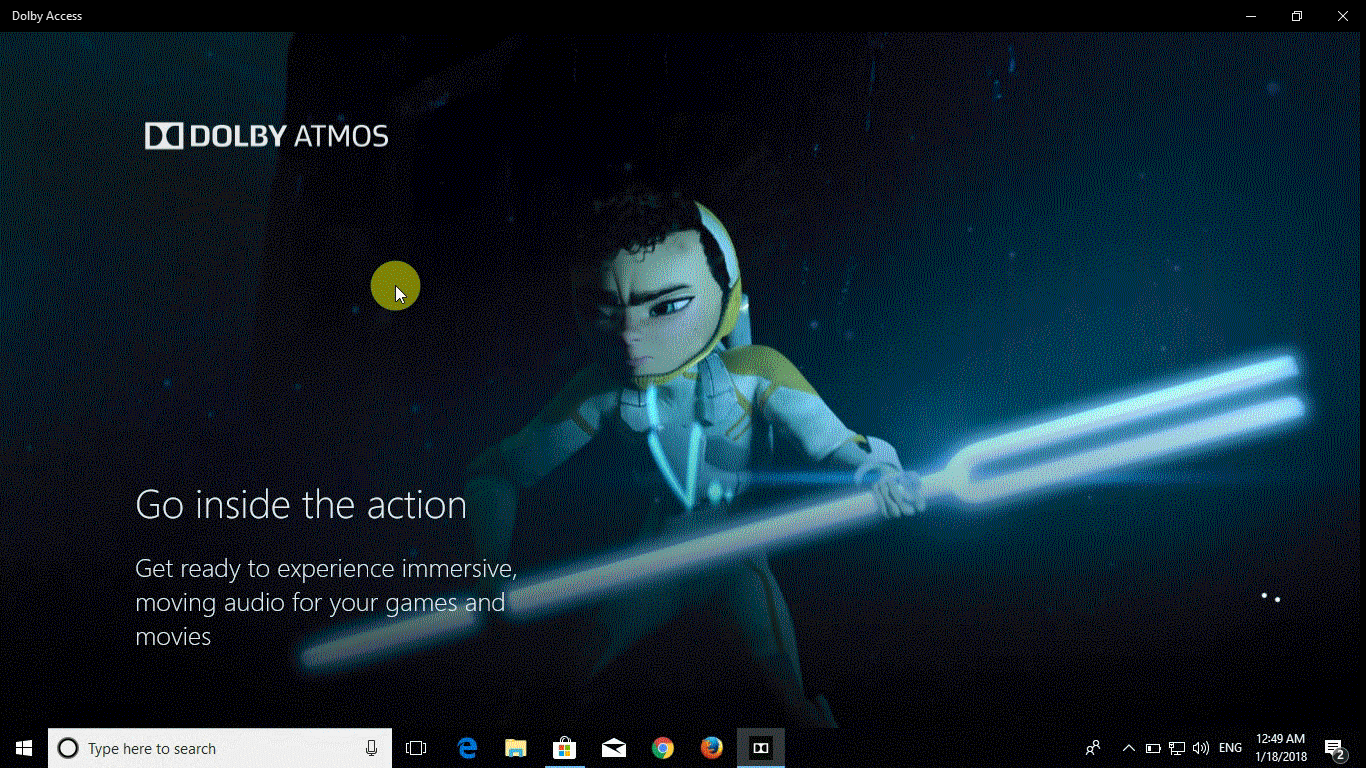 We will choose for 30 days free trial, Click on 30 days trial, you will come up to the new page where you have to choose for which mode you want to set Dolby Access either Headphone or Speaker. You can choose any option, we will choose Headphone Default and press continue. If it will ask you to enter Microsoft account password, reenter it.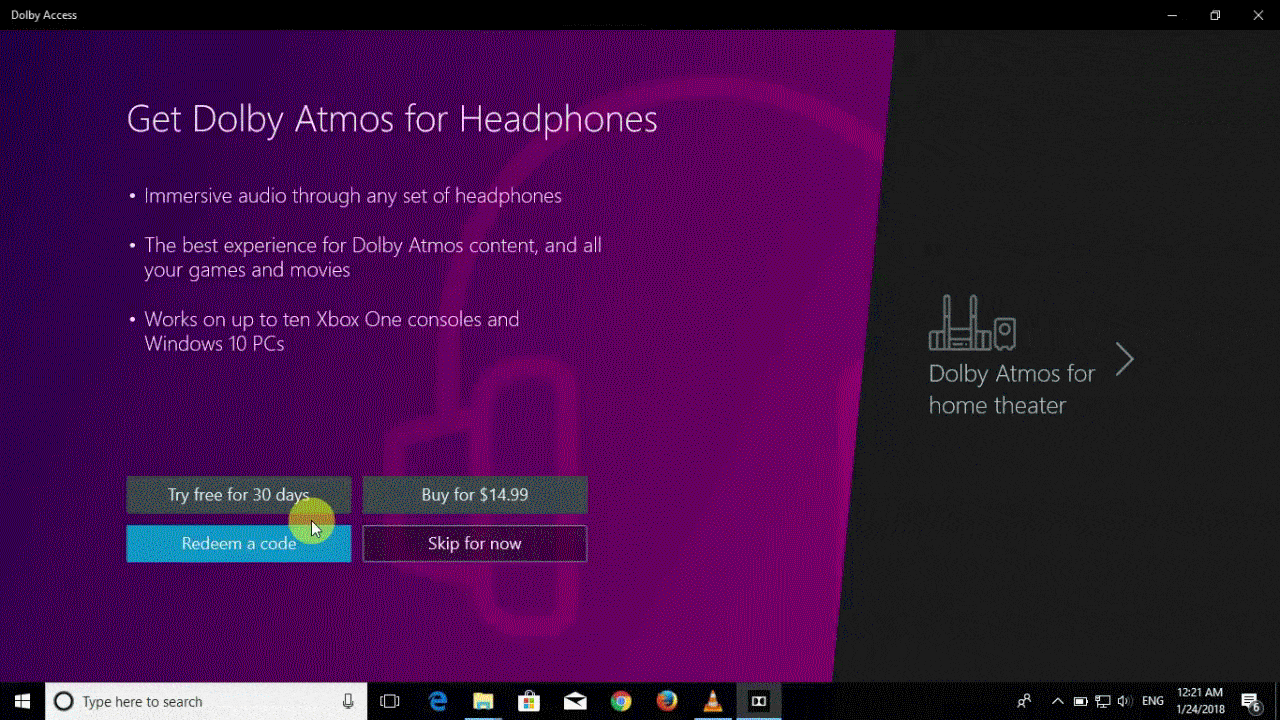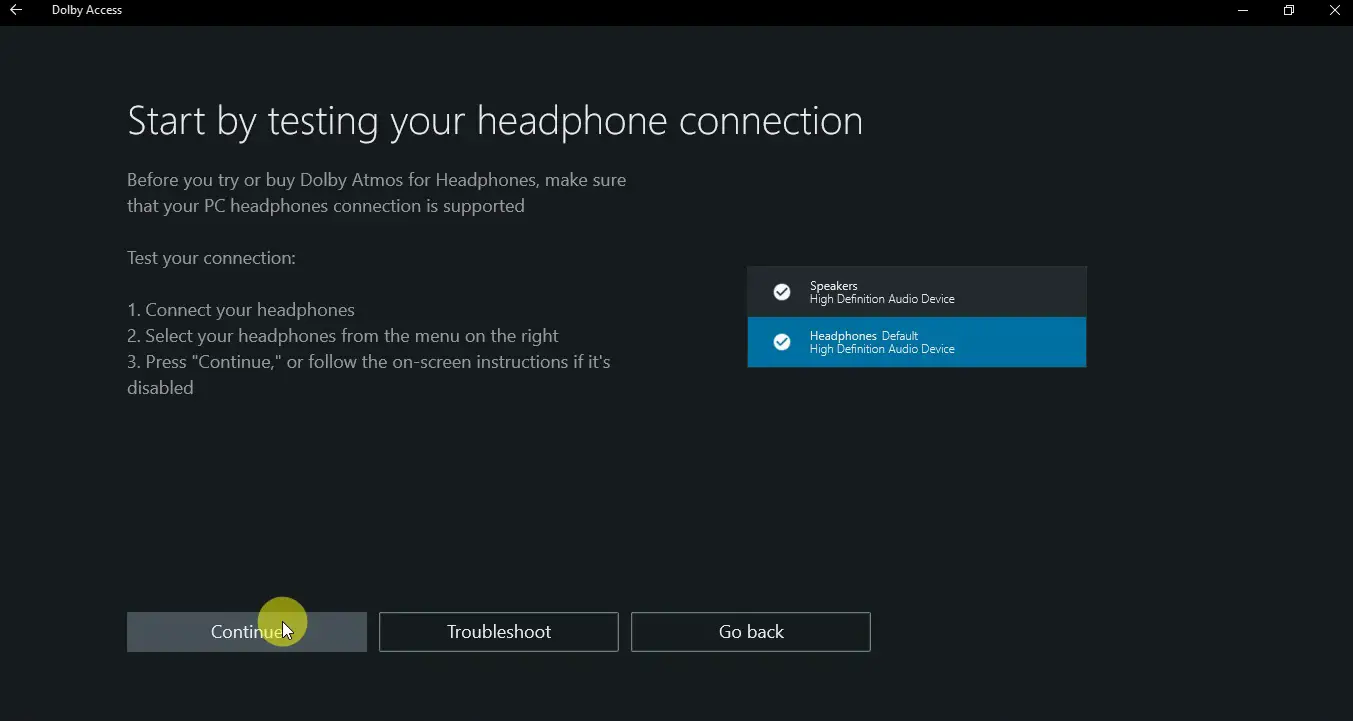 It will ask you to Configure PC settings, Click it, select Dolby Atmos for Headphone then press OK. Now your Windows 10 PC is ready for Dolby Atmos.
Check out best seller headphones with Dolby sound.