NetSpeedMontior is the best tool to check internet speed in real-time. It shows the data speed meter directly on the Windows PC taskbar.
But sometimes users notice that NetSpeedMonitor not working and facing issues regarding compatibility and an error during installation in Windows 10 PC.
Whether you are using 32-bit or 64-bit version, error shown on your desktop screen as shown in the below image-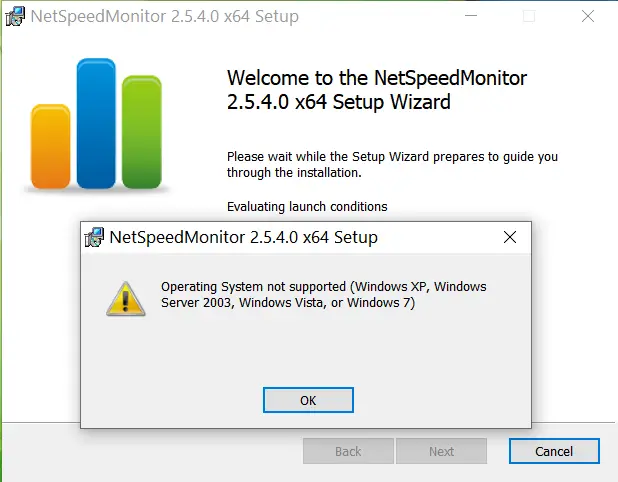 During installing NetSpeedMonitor on Windows 10, users see an error message that "Operating system not supported". In Windows 7 it works fine without any issue.
But if you are one of them who are facing any issue then you should try to run this tool in compatibility mode. Let's see how-
NetSpeedMonitor Not Working- issue Fixed
Here we are using Windows 10 PC to know how to fix the working issue-
Before installing the tool, "Right-click" on the NetSpeedMonitor setup file then navigate to the "Properties" and click it. You can download the setup file if you don't have one.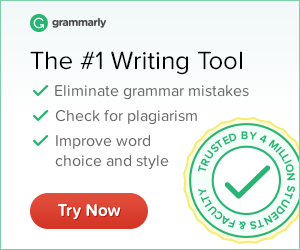 Now you are in the properties of the NetSpeedMonitor tool. From there click on the "Compatibility" tab and under Compatibility Mode select the checkbox to Run this program in compatibility mode for: Previous version of Windows.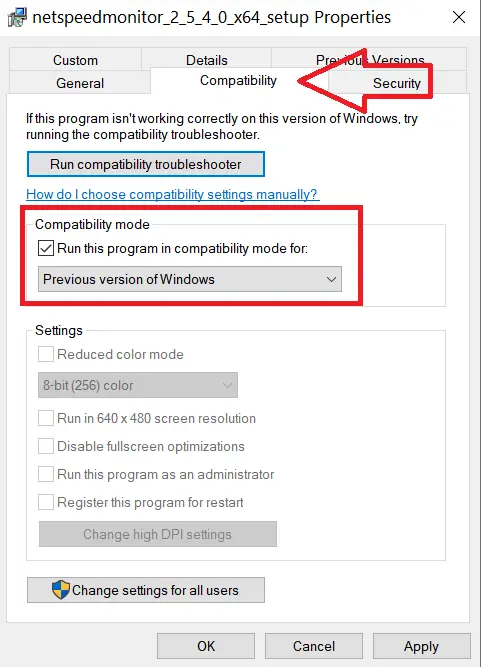 Click on Apply and OK to save your settings.
Now freshly install the program by double-clicking on the setup. You will find no error and just click the next button to installed it completely.
After completion of setup right click on Windows 10 taskbar and then navigate to "Toolbars" option and click NetSpeedMonitor option to enable data speed meter on the taskbar. See below image for reference-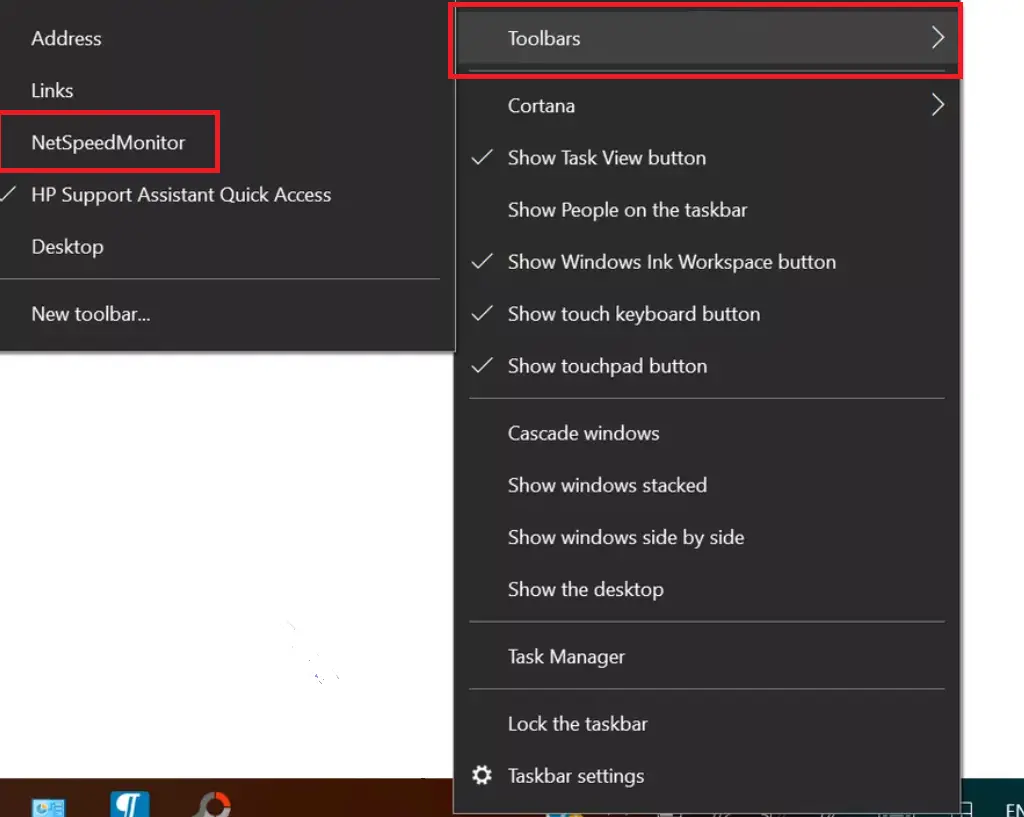 Now you can see the data indicator on the taskbar, for more configurations like Bitrate, Network Interface visit to the page Internet Speed Meter for PC.