If you don't have a data cable or if you are using someone else's computer and want to share files between devices like a smartphone and a Windows 10 PC, Bluetooth can be a convenient option.
With help using computer Bluetooth, files can be shared between PC to PC, android smartphones to PC etc.
Before transferring files via Bluetooth in Windows 10, you have to make Bluetooth pair, or you have to make connectivity between devices.
Below we will learn how to send files via Bluetooth to Windows 10 and Android.
How to send files via Bluetooth from Windows 10 to Android
First, ensure the Bluetooth connection between Android and Windows 10 computer,
On the Windows 10 PC, click on the "Send or receive files via Bluetooth" option on the right-hand side of the Bluetooth settings.
Now it will show two option Send files and Receive files, select Send files to transfer files via Bluetooth from pc to smartphone,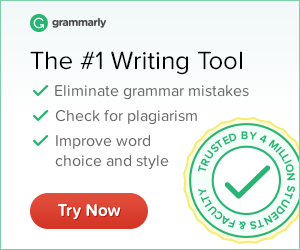 Now another window will open in which you can see devices that are connected to the computer, from which you have to select a device to which the file will be sent. As shown in the below image-
Select the device and click Next to continue.
Now Send files via Bluetooth after browsing and selecting the files from your computer. You can also send multiple files at a time by pressing Ctrl.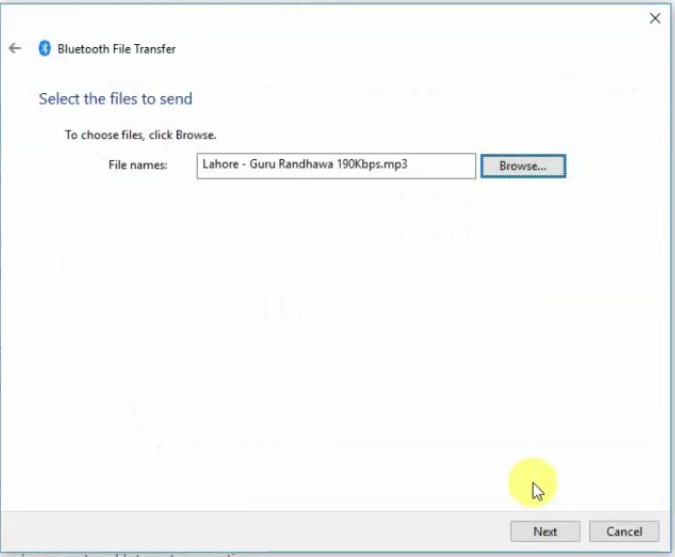 Click "Next". Now check your smartphone it will ask you permission for Accepting files.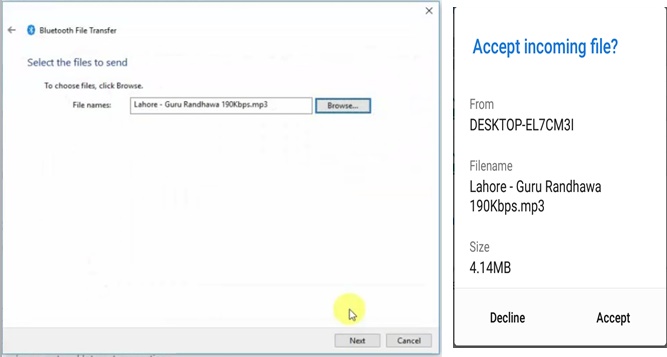 After accepting your files will send to the smartphone from PC. That's simple.
Transfer files from Android to PC bluetooth
To send files from Android to PC via Bluetooth make Bluetooth pair between android and PC, click "send or receive files via Bluetooth" on Windows 10 on the right-hand side
Select the "Receive files" option to be ready to accept incoming files.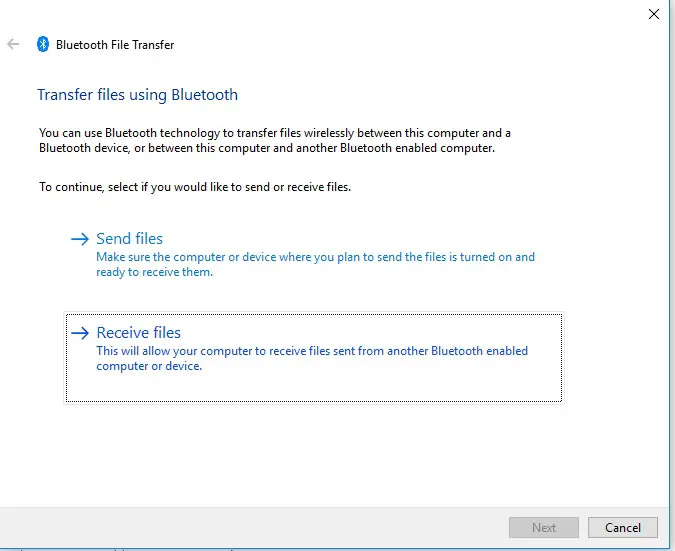 Select a file from an Android smartphone and share it via Bluetooth. The below image is from a smartphone which is showing how to share it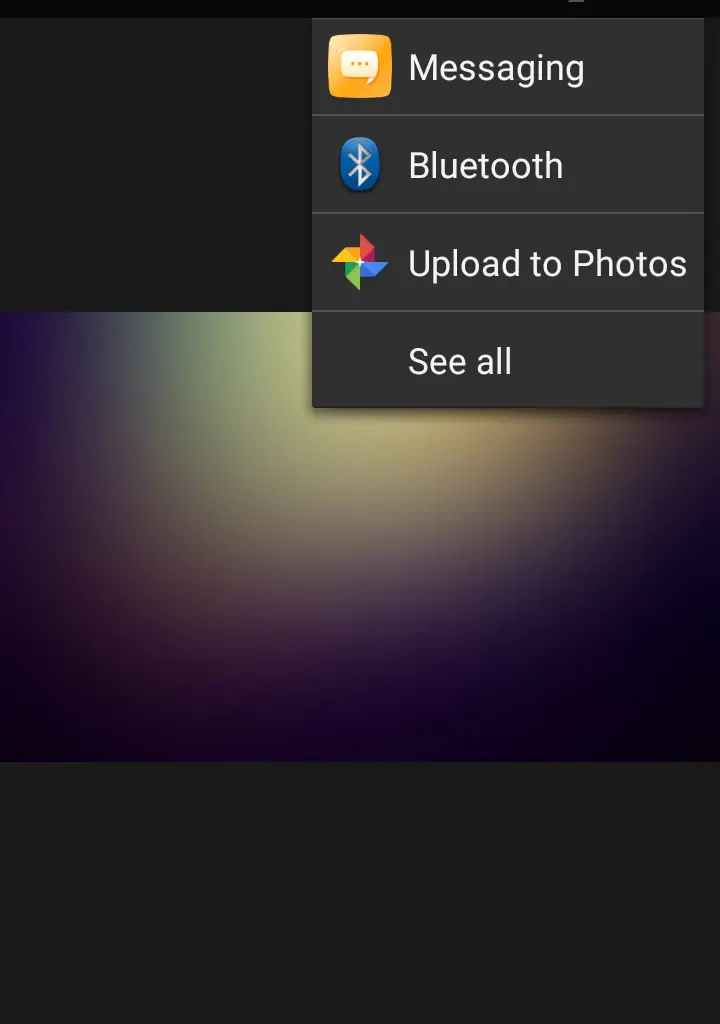 Points to be remembered
Your Windows 10 should be updated Bluetooth driver should be installed and updated
Bluetooth should be ON in both smartphone and PC
Make sure Bluetooth should be ON in both devices and Paired.