Roman numerals in Google Docs are symbols that represent numerical notation and are mostly used in number of chapters of a book, outlines of document, page numbers, etc.
The symbols are I, V, X, L, C, D, and M, which stand for 1, 5, 10, 50, 100, 500, and 1,000.
In Google Docs users can insert and replace the mathematical number with Roman numerals.
How to do Roman numerals on Google Docs
Open "Google Docs"
In the "Menu Bar", click "Insert" then find and click on "Special characters" option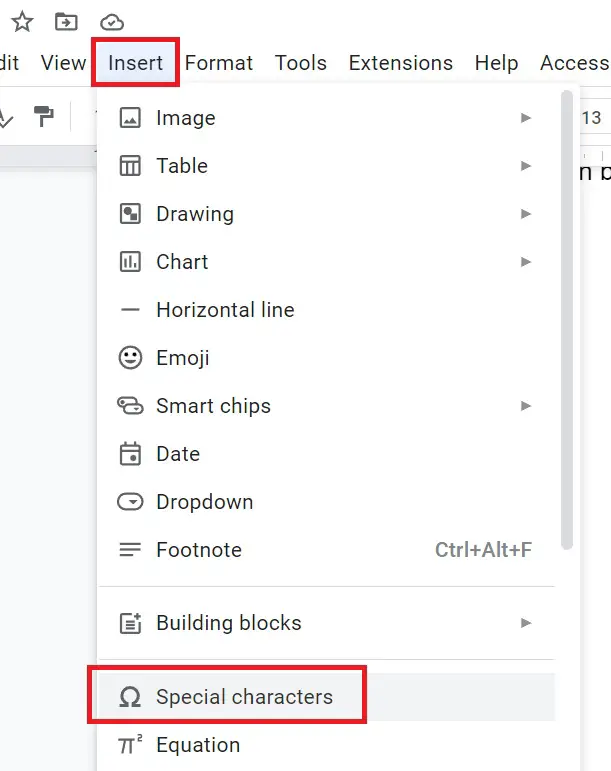 A table of special characters opens in front of the document editor.
Type Roman in the search box to get a list of all Roman numerals in Google Docs.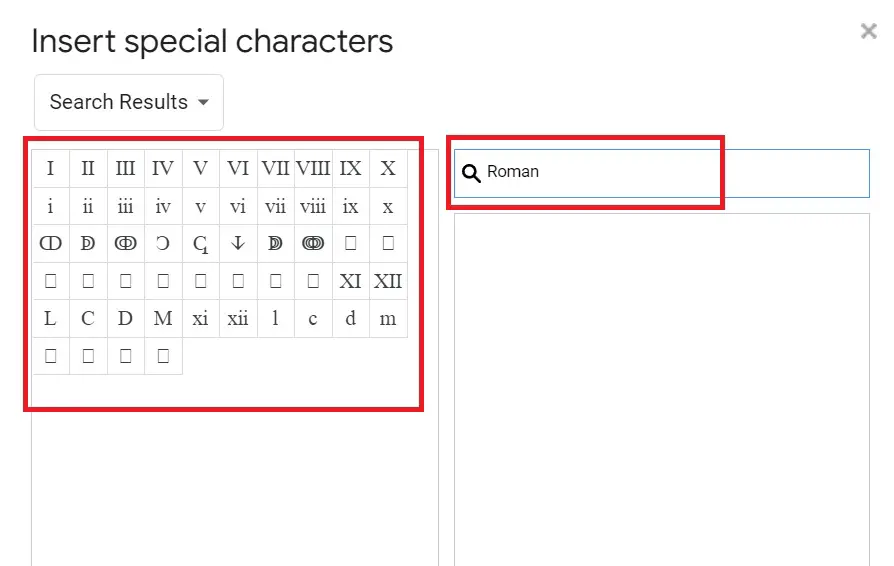 You have to select the Roman numerals from the table that you want to add in Google Docs
How to make a Roman numeral list in Google Docs
Open Google docs
From the Google Docs toolbar, click on "Numbered List" option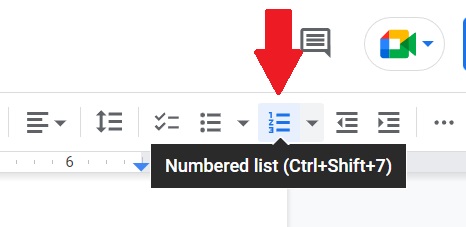 Select the Roman numeral list from the bulleted list format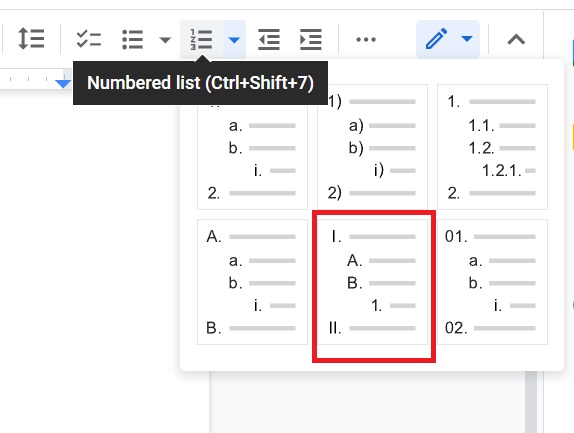 Now you can create the line-by-line text with Roman numerals in the docs.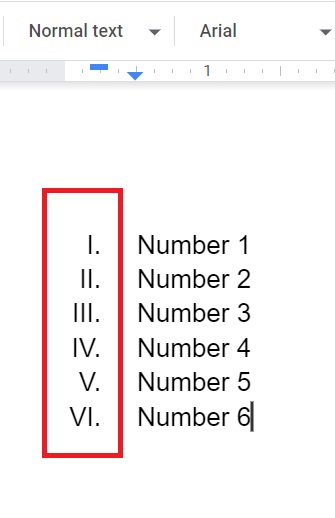 Users can also use Roman numeral format to add outline of documents, but there is also a proper way to create outline in Google Docs.
How to Insert Roman numeral page numbers in Google Docs
With help of page numbers it is easy to find the size of the document. In Google Docs you have to insert Roman numeral page numbers manually on every page. Let's see how-
Open Google Docs on your desktop
From "Menu bar" click "Insert", navigate to Page numbers, and choose either Header or Footer format.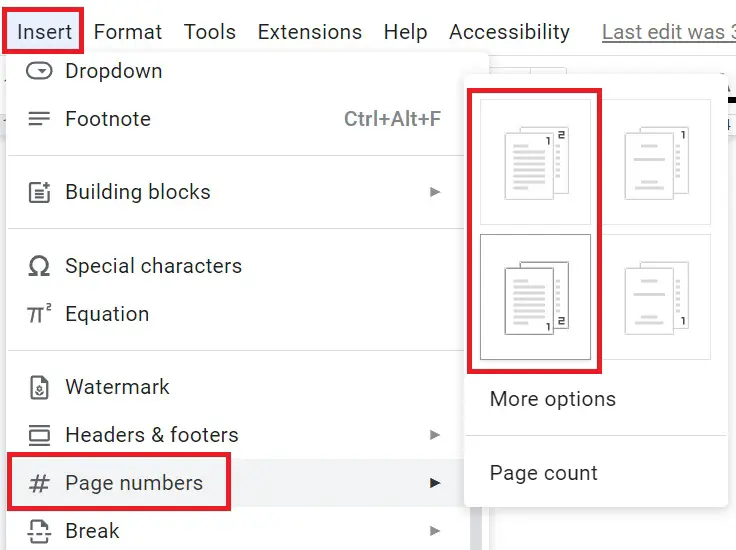 Now select the page number by double-clicking the number from mouse. Also check the "Different first page".

Now press the "Alt+I+C" shortcut key from keyboard to open special character list.
Type Roman in search box and select the Roman numeral number that you want to add as a page number in Google Docs.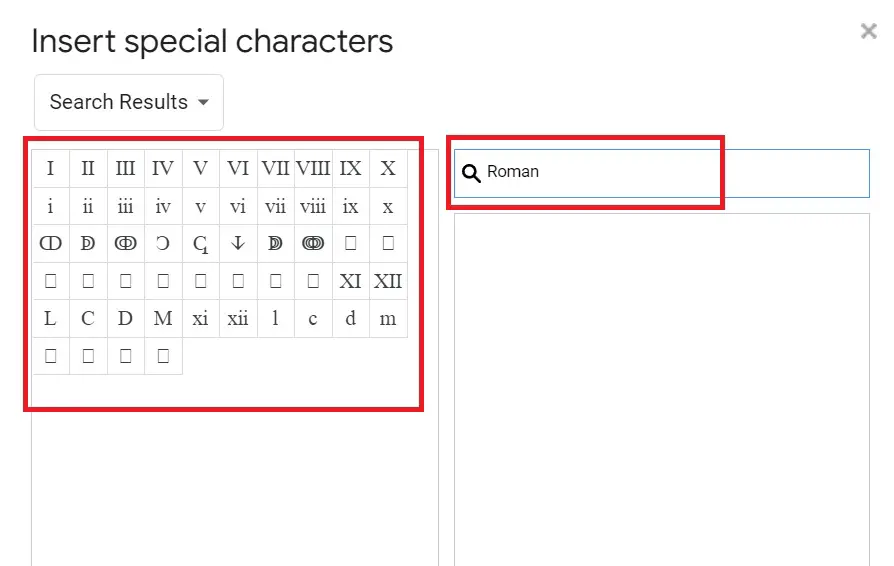 As you select the numeral, it will appear on the document.

Repeat the same process on every page on which you want to put the numeral.
How to get Roman numerals on Google Docs on iPad
Follow the below simple and easy process to put Roman numerals on iPad or Android apps.
Open Google Docs on iPad or Android app
Click on "Pencil" icon to edit the document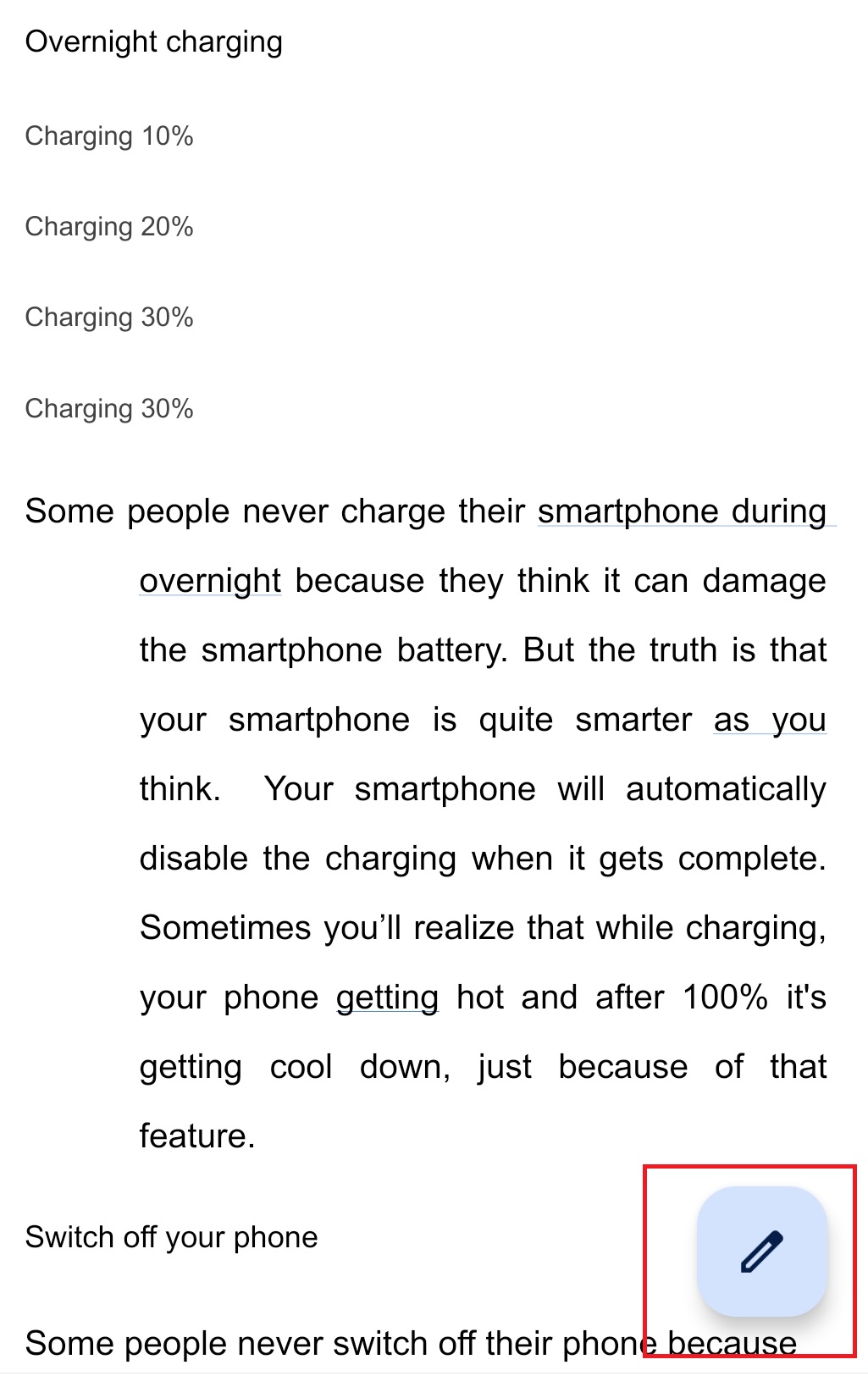 Select the text in which you want to add roman numeral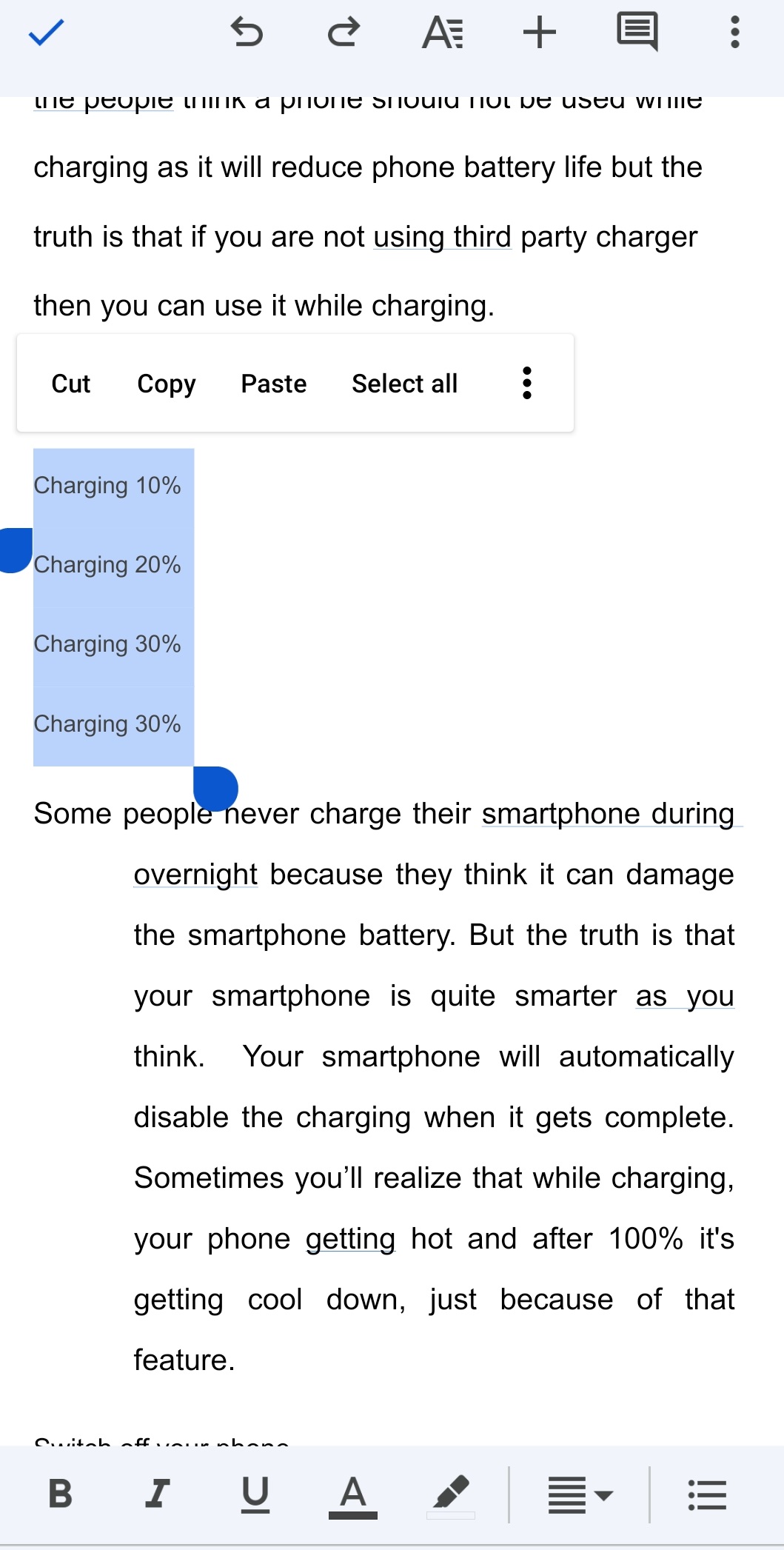 Now click on "A" icon from the top toolbar and tap "Paragraph" tab on the bottom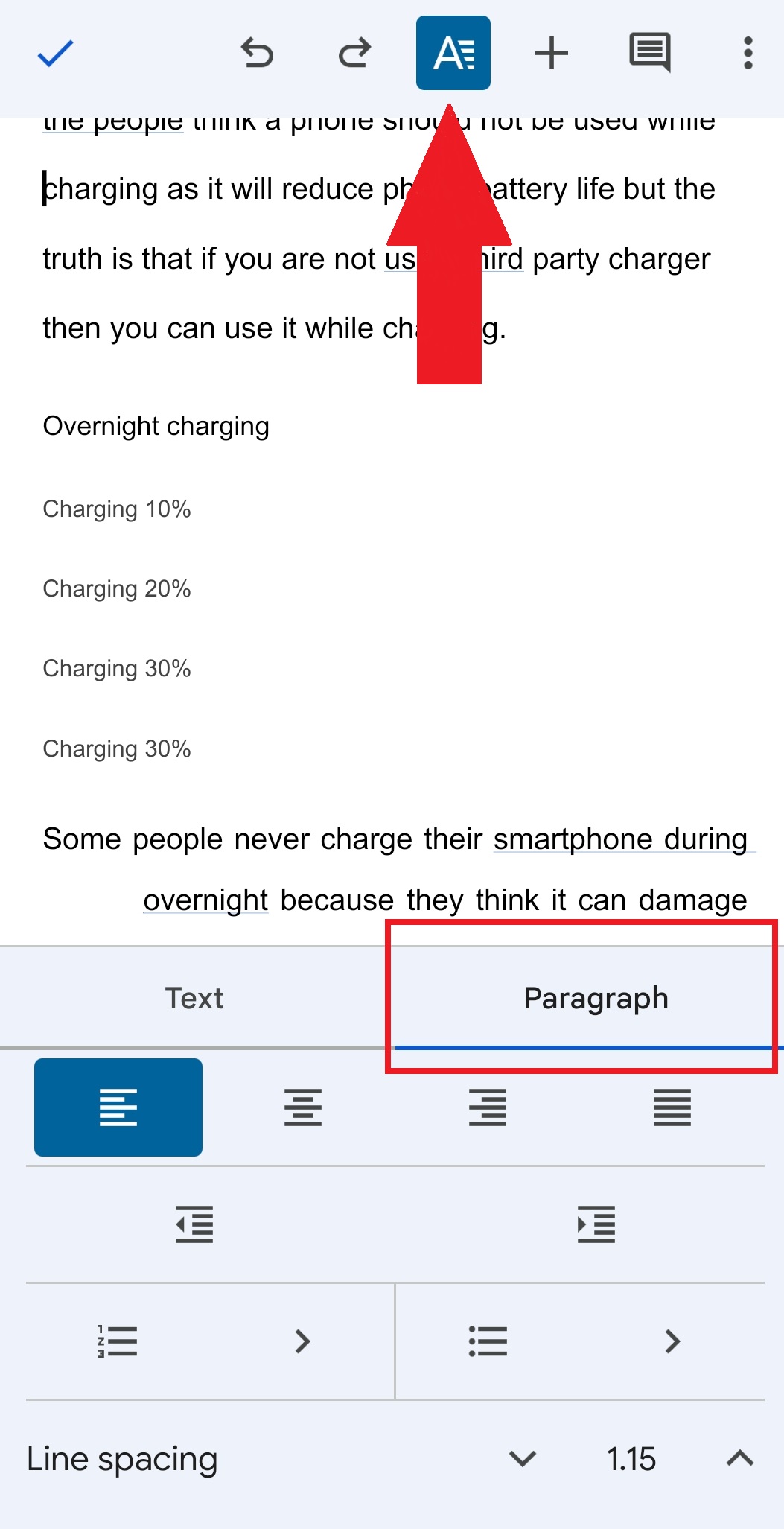 Tap on "Numbered list" option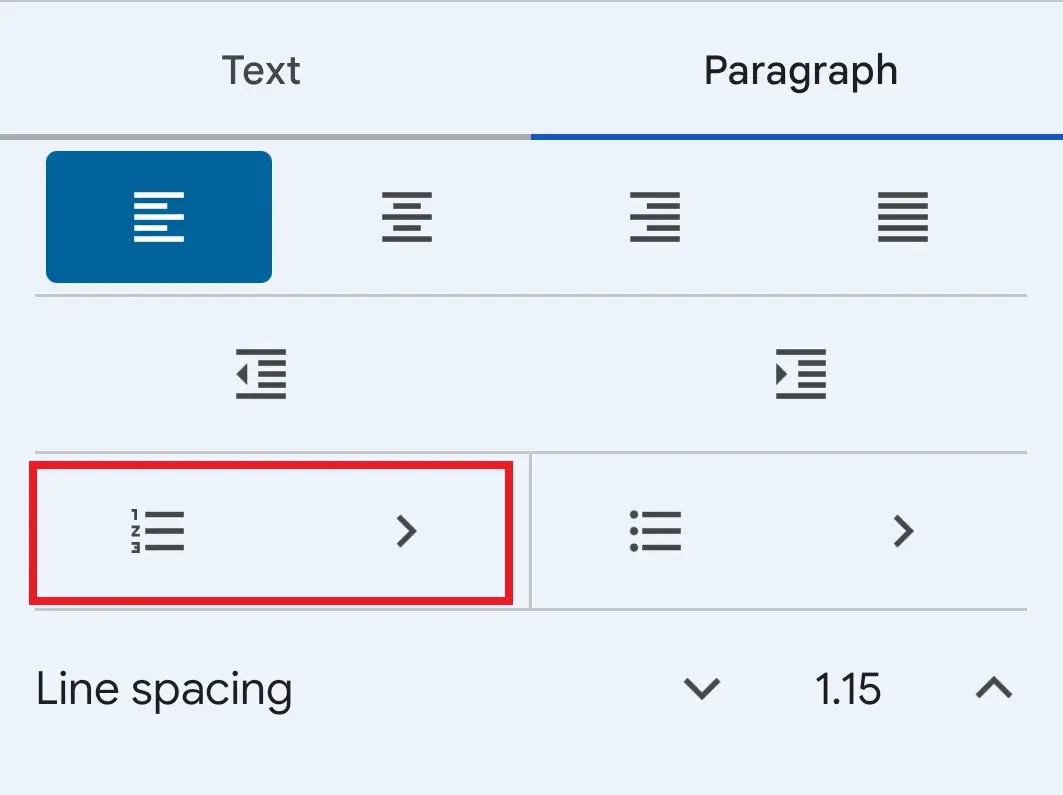 Now select the "Roman numeral format" from the list, and you will get the Roman numeral as a list on iPad.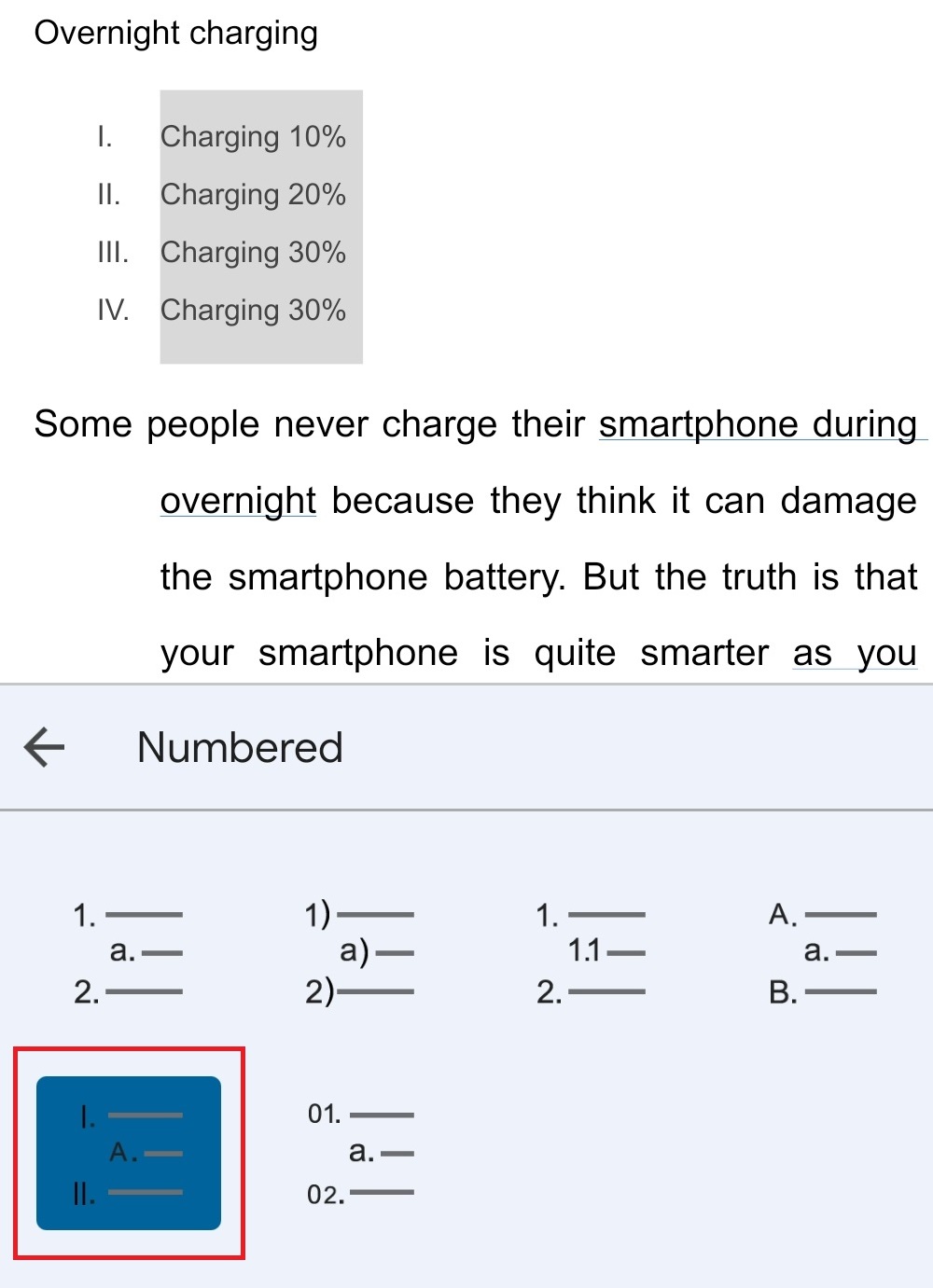 These are very basic and simple methods to do Roman numerals in Google Docs