Any website can be blocked from the computer by using block hosts Windows 10. It is not just a trick but a method that will be helpful to how to block websites using host file Windows 10 permanently without any software.
You just have to make a small change in your Windows Host file in Windows 10. It is simple, free, and does not require any deep technical knowledge for it.
Is it necessary to block website using host file in Windows 10? Well, it depends, for example, if you are parent and want to protect your child from an unwanted site then it will be helpful if you are a student and want to trick your friends to block a website on your friend's computer.
There are lots of software or host blocker available in the market that will block websites in Windows 10, but the problem is that you have to download it, install it, and it can be costly, etc. But this method is simple, and you can block domain, any specific URL, or a website. YES. Let's see how to block hosts Windows 10.
This process can work in all versions of Windows like 7,8,10
How to block hosts in Windows 10
Open C: drive where your Windows install and navigate to C:/Windows/System32/drivers/etc that means C: -> Windows -> System32 ->drivers -> etc
Open "hosts"  file in notepad either by double-click or right-click on the "hosts" file and open it in Notepad. In the below image, you can see clearly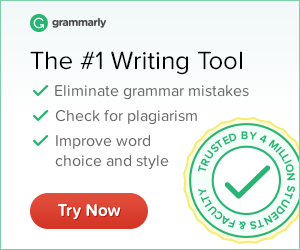 Place the cursor at the end of the last line, which will say something such as "127.0.0.1 localhost" or "::1 localhost". Press Enter to create a new line.
Type 127.0.0.1, tap the spacebar, and then type the URL or address of a website that you want to block. For example, to block domain of Facebook, type 127.0.0.1 www.facebook.com on this line.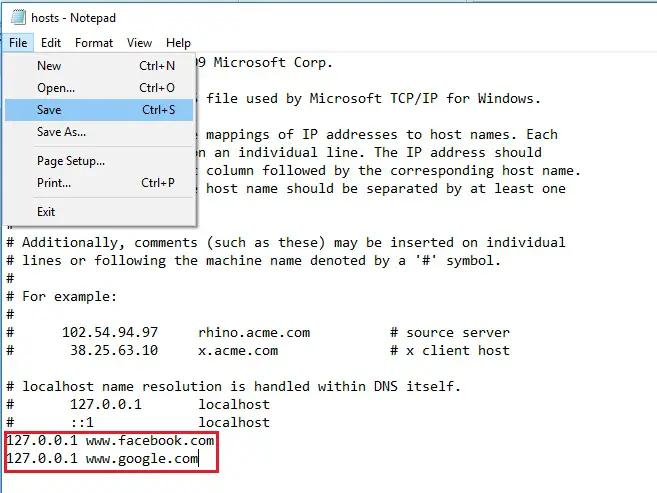 You can add multiple sites which you want to block website with hosts file, but make sure each site should be in a new line.
Click File, and Save to confirm your changes.
Now open your browser and open the site, you won't be able to access the blocked websites.
How to unblock websites
Just follow the above process and remove the complete websites which you have blocked.
Click File, Save to confirm your changes. That's it.
This is a simple and easy way to block website using hosts file Windows 10.
Also see: How to Stop Windows 11 Updates