To listen and play YouTube in the background on Android smartphones can be annoying for some users. If you are a regular YouTube user, then you are using either app or on a desktop.
But have you noticed that you can't play music on YouTube android app in the background on the android smartphone? On a desktop, it is simple to listen to music videos on YouTube in the background by just switching the tab, but on the YouTube app, what you do, there is no option.
Without using any other player, you can easily play YouTube in background and listen to music without any lag.
There is the easiest and most effective solution to play YouTube in the background through Firefox, Opera, or Chrome browser on your smartphone.
These browsers will help you to continue to play music in background android and while listening you can do other work at the same time.
Let's see how… 
How to play YouTube in background Android
Firstly you have to download and install Chrome or Firefox on your android smartphone, if you already have one then it is fine.
Now open your browser and open www.Youtube.com normally,
In the upper right corner, click on three dots then click on it "Desktop site" or "Requisite desktop site".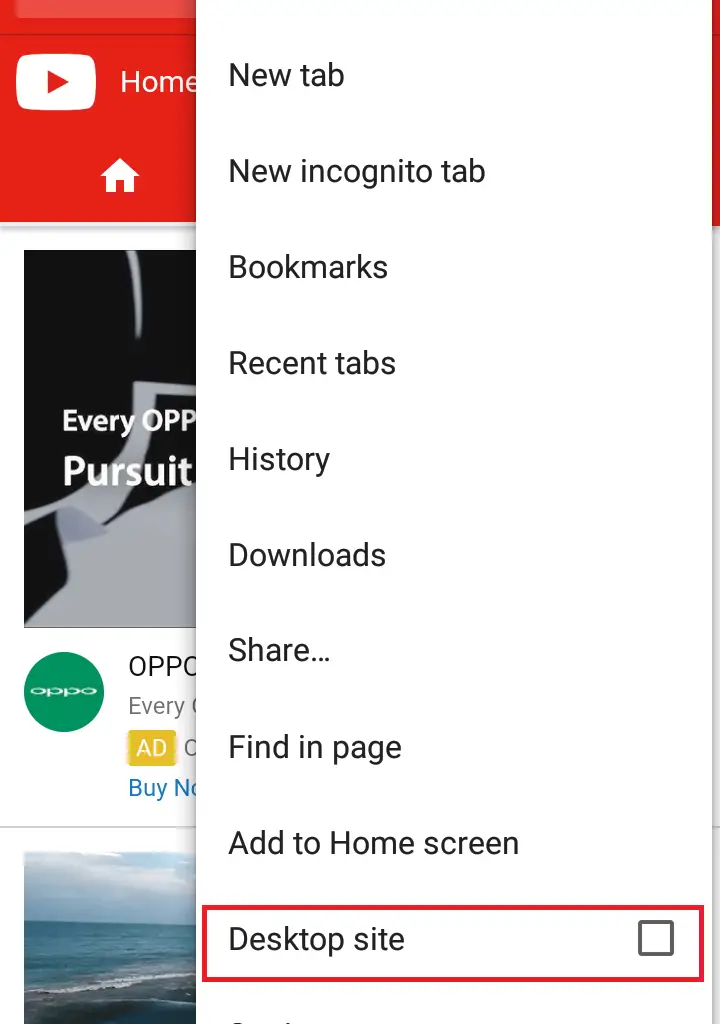 Now your YouTube is on desktop site mode. Now search your favorite music on YouTube and play music in the background on android.
As your music will start, just tap the "Home button" of your android, you will notice a music icon appear on the notification bar, from there you can resume your music and you won't have to open YouTube.
By doing the same thing you can do any other thing on your phone like surfing, open Facebook, and your music will work in the background.