Why VLC Media Player is best video player for Windows 10..?
VLC Media Player is the one of Best video player for Windows 10 for playing a video which supports different format like AVI, ASF, WMV, WMA, MP4, MOV,3GP, OGG, OGM, MP3, Raw DV, FLAC, FLV, etc and lots more. It is free and easily available. There are many other Media Player available in the market for a different purpose, but vlc media player is one of the good software which is a combination of all.  But rather than playing a video it can do more things which you should know  some of the interesting features are 
Record your screen videos with one click
While playing videos in Windows 10, if you like a part of any video and want to make a separate video of that part you can do it easily, you can use that in uploading, sharing etc. To do this, click on View Tab in the top of VLC Media Player and click Advanced Controls, you will see the panel at the bottom which contains some buttons, your recording button is red. You can also use "Shift + R" keys for making record directly.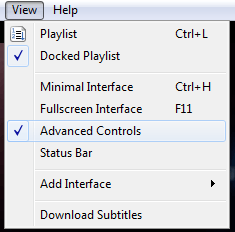 Video Player for Windows 10 can take a snapshot of playing video
Taking a screenshot from any playing video can be used for making a thumbnail or for your project. Just do the same above process and you will see a button just right to record button, it is your screenshot button. Remember it is for only playing video, not for your whole desktop. You can also use "Shift + S" key for capturing directly.   

Convert video from one format to another
This is the best part of this video player that with the help of VLC player, you can convert video in different format like 3gp to mp4 or you can make HD video for youtube in windows 10. For doing this-Click on Media tab in the menu bar and then click on Convert / Save. A new window will open in front of you. Now Add the video which you want to change the format, and then click on the Convert / Save.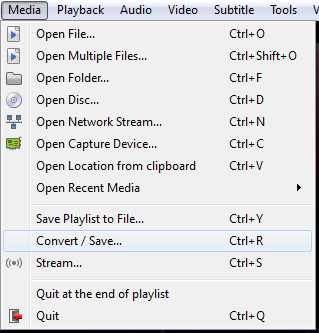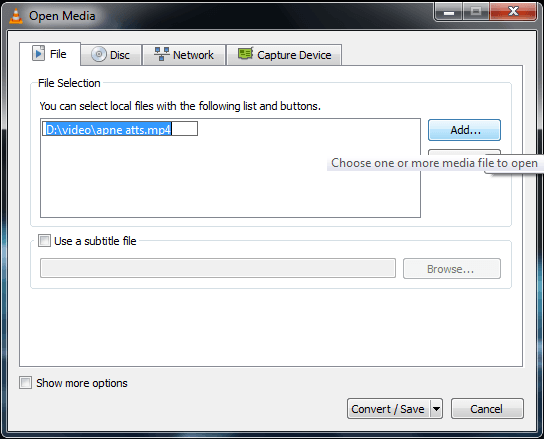 Now select the format in which you want to change the video and then click on Browse to select the destination where you want to save the video. Click on Start and video will be converted into another format.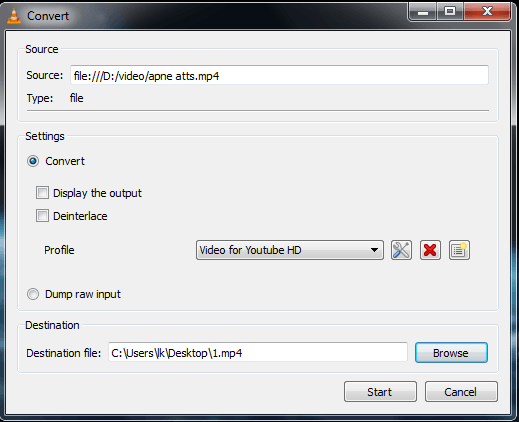 You can make videos from your webcam.
Creating video through your webcam in Windows 10 is very easy. Open Media tab from the menu bar and then click Open Capture Device, a new window open, in Capture Mode select Integrated Webcam in Video Device Name and then select your Microphone from Audio Device Name. Then click on the dropdown menu "Play" in the bottom and select convert.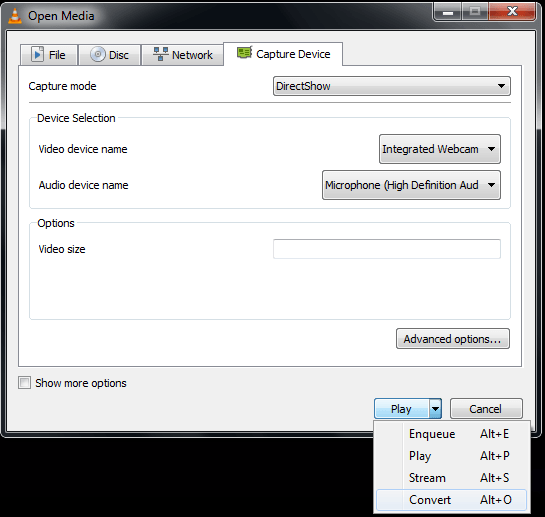 Now select MP4 or any format you want and then click on Browse to select the destination where you want to save the video. After that type the name of the video and  Save it. Click on Start. Now your recording is started through your webcam, when your recording is done, click Stop in the bottom of the Play Button. Hence done. Hope you like it.